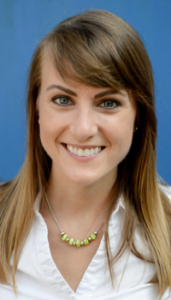 By Jenna Zigler, OD, FAAO
We've begun to see a surge of patients who come in with dry eye symptoms, and it can sometimes be difficult to know where to start. There are many causes of and contributors to this condition, and there are just as many treatment options.
So where are you supposed to begin?
It's important to properly assess your patients for dry eye disease, especially if they come in with symptoms, and there are many ways to do this. But once you've diagnosed them, go the extra mile and give them more than just artificial tears. The following treatment options are remedies that you and your patient may not have considered, yet they can often make a huge impact.
EYELID HYGIENE
By now, we all know that we're supposed to brush our teeth twice per day to prevent cavities. The same thinking is true for the eyes. Every patient who comes into your office with dry eye symptoms can benefit from a regular eyelid hygiene regimen.
This all begins with removing makeup thoroughly before going to bed. We like to recommend oil-based eye makeup removers because they usually contain fewer chemicals. Then, instruct your patient to wash their face with a tea tree oil-based soap. My brand, The Heyedrate Foaming Tea Tree Face Wash, is a wonderful option and can help control any demodex population. Lastly, use hypochlorous acid, like Heyedrate Lid and Lash Cleanser. This spray is gentle for most people and very effective, without harsh ingredients that some of your more sensitive patients will react to.
HYDRATE
You may think I'm kidding, but 75 percent of Americans are dehydrated. For patients to feel better overall, they need to be drinking enough water. If your patients are not drinking enough, their body will go into conservation mode and they'll begin to have symptoms of dehydration (which can include dry eyes).
We recommend having your patients drink half their body weight in ounces of water daily. In other words, a patient who weighs 150 pounds should drink around 75 ounces. Of course, if patients have kidney issues or are concerned about this water intake, have them discuss it with their primary care physician.
EAT A PLANT-RICH DIET
I'm not suggesting your patients need to become vegan, but I am suggesting that there is power in plants. Leafy green and colorful vegetables and fruits help keep the body in an alkaline state. This promotes health overall, and we know that we're protecting our eyes by eating these foods. Here is a great resource if you're unsure of which foods to recommend for patients.
We usually have patients start by adding something healthy into their diet, instead of taking something away. This gives them a sense of empowerment and control. A simple way to decrease inflammation and increase antioxidants in the body is to have your dry eye patients replace their breakfast with a green smoothie. Most of your patients are eating unhealthy choices for breakfast such as cereal, pancakes, bacon and other processed foods that contribute to inflammation. Replacing all of this with a green smoothie ensures that they're flooding their bodies full of something healthy first thing in the morning.
TAKE AN OMEGA-3 SUPPLEMENT
While there is some controversy on omega-3 supplements for dry eye disease, we do know that most Americans are not consuming enough omega-3 fatty acids. Studies have shown the benefits of consuming healthy oils for dry eyes, so we know that increasing consumption can be beneficial.
We recommend patients include wild-caught fatty fish in their diet a few times per week. If they're not fish eaters, triglyceride based omega-3 supplements with a 3:1 ratio of EPA:DHA can also provide the omega-3s that your patient needs.
CONTROL STRESS
We discuss stress with our patients when they come in with an eyelid twitch, but why not when they have dry eyes? Or recurrent styes? Chronic stress increases the level of cortisol in the body, eventually downgrading the beneficial effect that cortisol has on inflammation. When there is excess cortisol, the body becomes less sensitive to it and therefore less able to use it to fight inflammation.
Of course, there is room for more research into this topic, but when a patient is able to control the stress in their lives, their bodies can more easily fight inflammation. Don't hesitate to recommend that they engage in activities they love to lower their stress. They may benefit from a long walk, deep breathing, yoga or meditation to manage their stress levels.
It may seem like everything discussed above won't make a big difference in how your patients feel, but if you take time to get to know the patient, recommend a few lifestyle changes and track their progress, both you and your patients will reap the benefits.
Jenna Zigler, OD, FAAO, is the co-founder of Eye Love, whose mission is to heal 1,000,000 dry eye sufferers naturally. Dr. Jenna and her husband use the profits from Eye Love to fund free and low cost clinics in Jamaica and in the US.  They do this through their charity, the Eye Love Cares Foundation, which also provides exams, glasses and sunglasses for those in need, free education, and scholarships for students who align with their mission.  
Previously, Dr. Jenna owned two optometry practices, which were sold in 2017 to focus on Eye Love and her other brand, Heyedrate. Dr. Jenna co-hosts The Dry Eye Show on YouTube and Facebook, and leads and educates a community of over 100,000 dry eye sufferers.