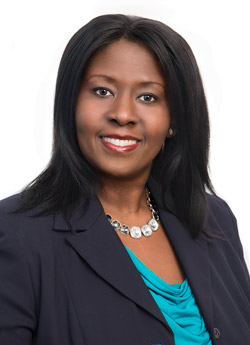 By Lauretta Justin, OD, of Orlando, Florida
Your online reputation depends primarily on the reviews you receive and your presence on various platforms. In 2017, we doubled our online reviews and maintained a 4.7 stars rating for our practice. Here's our plan that you can adopt.
1. Make sure your website is up to par with engaging content such as video blogs, optimized for mobile devices and search engines. It's worth the investment to get professional help.
2. Review your current online reputation to ensure listings are all correct. Be aware of what's being said about you, your associates, your staff and the practice on the Internet.
3. Review your social media presence, which is essential for a strong online reputation. Choose the top three social media platforms most commonly used by your patients. Create a calendar for posts so that you are posting consistently. Monitor the results, and use that data to guide future posts.
4. Review competitors' online reputations. This will help you see trends that impact patients in your area.
5. Engineer the patient experience in your office so that patients want to share their stories online. You have to create it and standardize it. Make patients' visits memorable, and you will get positive reviews.
6. Ask for reviews. Positive online reviews are critical for strengthening your online reputation. At the end of each patient visit, we give each patient a thank-you card, which is used as a referral tool and a reminder for reviews. I personally read the card with every patient and ask for referrals and reviews. Our efforts caused our reviews to more than double in one year.
7. Develop a response plan for online reviews. In the past, we only responded to negative reviews. But now, we respond to all patient reviews. We've discovered that it's just as important to thank patients for their support. Be courteous to all and take care to remain HIPAA compliant.
The process takes time and strategy. With your team and hired professionals as needed, set realistic goals and monitor your progress. You may be as amazed as we were.
Dr. Justin welcomes feedback and questions. Email her at drlauretta@drlaurettajustin.com.