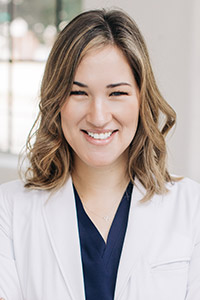 As Sarah Talbott, OD, approached her first-year anniversary of her practice, Sparrow Eyecare in North Richland Hills, Texas, she shared a few pointers that have helped her keep work and home life in balance as much as possible.
Find a great support system. At home, that's her husband. "He is super supportive; I could not have done this without him." They share the responsibilities when it comes to their three children, ages 8, 6 and 3. He also reminds her that it's ok to step back and take some time to relax on the couch if she's feeling burnt out and afraid to miss out on the business. And at work, it's her sole employee. "She'll say, 'It looks like you need to come in late tomorrow.'" They're doing the work of many employees between the two of them, but they are attentive to notice when each other needs a break.
Set time for what's important. For Dr. Talbott, that's spending focused time with each of her kids. She sets a timer each night, and they each spend alone time with mom for 15 minutes at bedtime. "We lay in their beds and giggle, cuddle, play dolls or read books; it's the best part of my day. It's not a lot of time, but I enjoy it, too."
Take technology free weekends when you can. For most of the weekend, Dr. Talbott says her phone is down and off for family time. "The kids aren't clinging to my legs feeling like they are missing me," she says. Sometimes she and her husband will switch off for a two-hour window when work needs to be done, but they keep it to a minimum on the weekends.