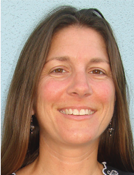 By Cheryl Engels, OD, MBA, senior consultant of the Power Practice and director of Practice Made Perfect
1. Read my absolute favorite book about being an entrepreneur: The E-Myth Revisited by Michael Gerber. It will teach you so much about your role as a business owner who happens to be an optometrist who sees patients.
2. Have your mission statement posted in plain view in the office, as well as on your website and Facebook page. It will guide you in decision-making over the next few decades.
3. Make sure that your staff can answer the loaded question: "How much is an eye exam?" This answer should include information about an eye health exam and anything that sets you apart. It should not just be, "An eye exam is $150."
4. Be on all the insurances that you want to be on. Note I didn't say "all insurance plans." Some pay so poorly that you must resist the urge to sign up for them.
5. Remove the clutter. It sounds simple, but your space must look spotless.
6. Create a comfortable environment. Be ready with your one-cup coffee machine, water and comfortable reception chairs.
7. Have QuickBooks or other accounting software set up and your beginning balance entered. Waiting to catch up on this later is like looking for all your tax receipts on April 14 at 4 p.m. Start off being organized, and you will be much more relaxed.
8. Throughout construction, keep posting pictures of your new acquisitions (like that amazing reception room chandelier) on your Facebook page. This will pique interest in the community.
9. Set a date for your Grand Opening party. This is not your first day of business, but the day you welcome the community to a social event to see how magnificent your new place is! Have flyers ready to hand out so everyone coming in during those first weeks knows that he or she is invited to the party.
10. Purchase an A-frame, double-sided chalkboard to put on your sidewalk. Forget the "Now Open," and put something fun like "It's our first day!! Come and say Hi!"