Potential patients searching for a new eye doctor are likely to find your social media and web presence before ever stepping foot in your office. This brings new meaning to the way that people are getting their first impression of your practice. "It is important for patients to see what you do," says Natalie Bissoon, OD, of Richmond Hill, New York. "It's great when friends or family tell them how great a doctor you are and that you have all this great equipment, but unless they see it, no one really understands the value of your state-of-the-art office."
Patients are becoming more accustomed to a digital experience from their health care providers' offices: from instrumentation and paperless charts to receiving texts and emails for recall or product pick-up. But will they know that before they physically arrive at the practice? Dr. Bissoon agrees with the idiom, a picture is worth a thousand words. Skipping photos and video could leave you in the dust compared to competitors who may be savvier in these areas.
Videos
Often website development and management companies can offer video services or point you in the right direction, or you can find someone local, Dr. Bissoon recommends. It's a worthwhile investment. "A great videographer or photographer who is local would appreciate the business and can tell others about you," she says.
Keep videos brief but detailed and to the point—about one or two minutes, tops. Highlight what you do, your equipment and how relatable your office is for the patient's needs. Dr. Bissoon's video is right on the homepage of her website and also accessible on YouTube.
Giving potential patients an inside look can put them at ease during their first visit with some familiarity of what to see and expect. Jessica Yannelli, OD, of Dowingtown and West Chester, Pennsylvania, has created a great example of an introductory video that is posted as the cover video on the practice Facebook page, showcasing the services, products and care that patients can expect to receive in her office.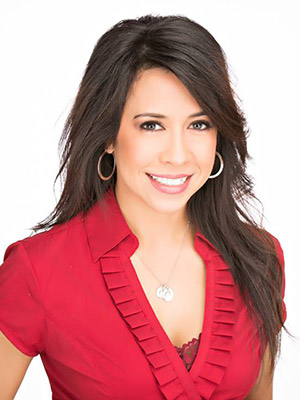 Video is an excellent way to remain connected to the existing patient base as well. Educational and promotional videos are popular, as well as for special events. Kim Wampler, OD, of Cedar Park, Texas, recently had a mural painted on the side of her new office building. She took video of the entire process, which took several days, and then had a one-minute time-lapse video created to show patients how the finished piece came together.
Photos
Don't forget to include professional photos of yourself and the office. It's a simple step but sometimes overlooked, and it could be a deciding factor for patients searching for a new doctor. It's surprising but true: some websites use only stock images or none at all, and some offices do not have a website at all.
Keep at it
Videos shared on social media have the potential to reach thousands of viewers. If you don't have the time to dedicate to management of these areas, hire an expert or consultant to guide you. Dr. Bissoon is on the search for a marketing candidate, and she's keeping her search narrow to someone in her area. "I am choosing someone local because that person will already know the market I will be targeting," she says. She's seeking out someone knowledgeable in SEO, Google rankings, management of both good and bad reviews and social media engagement.
How are you using video?
We'd love to showcase more great examples of digital marketing. Please email us and tell us how you are using videos to engage your potential or existing patient base.