By Natalie Hayes Schmook, MBA, CFP, CVA
I work with a lot of optometrists these days who are exiting their practices by either selling or retiring, and one important item we have to add their planning list is liability insurance. Insurance sounds boring until you need it, but if you do, I promise you'll want the right kind!
For practice owners and employed ODs alike, liability coverage is usually a surprise discussion since most ODs think that after selling their practice or retiring they no longer need insurance. If only that were so.
In the world of general liability and malpractice insurance, there are two types of policies: claims-based and occurrence-based. They sound pretty much the same: they cover doctors if someone sues them. So what's the difference?
CLAIMS-BASED INSURANCE
First, claims-based insurance is almost always less expensive than occurrence-based. The reason is that claims-based policies cover ODs for only as long as the policy is in effect. As soon as the policy expires, a doctor retires or a practice is sold, that coverage ends. So if an OD retires and is sued four months later, that claims-based policy will not cover her.
OCCURENCE-BASED INSURANCE
Occurrence-based on the other hand covers doctors indefinitely for the time period in which the policy was held. Not surprisingly, it's more expensive, but it also creates peace of mind at retirement or sale that the OD is still protected from lawsuits.
The rub for most doctors is that the practice — not the doctor — chooses the policy. At retirement, separation or sale of a practice, doctors who have a claims-based policy should seriously consider what is called 'tail' insurance. A 'tail' policy will cover you for prior claims through the end of the statute of limitations (7 years).
Practice owners: Oftentimes the claims policy plus tail policy ends up being more expensive than just paying for the occurrence policy. Call your agent to see what kind of policy you have, what's involved in switching and how to cover prior years when switching from claims to occurrence.
Employed ODs: Ask your practice what kind of policy you have. For privately held practices, see if the owner will consider switching to an occurrence-based policy. Most corporate practices have claims-based policies, so be sure to budget tail insurance into your thought process when you are considering leaving the practice or retiring.
Knowing your policy type and what to expect in the future provides coverage against lawsuits and leaves you with greater peace of mind.
Disclaimer: This material is for educational and informational purposes only to the best of the author's knowledge and is not to be construed as personalized financial or investment advice. Consult a financial professional about your personal situation.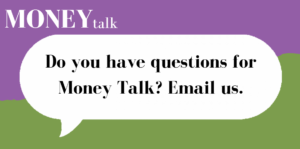 Natalie Hayes Schmook, MBA, Certified Financial Planner™, Certified Valuation Analyst™, is the founder and owner of 
Hayes Wealth Advisors
, a financial planning and investment management service for practice owners and their families.
 Missed previous Money Talk installments?
The 1% Trick That Will 100% Help Your Retirement Goals
The Student Loan Conundrum: To Refinance or Not to Refinance
Is Your Portfolio On Track For Retirement? Use The 4% Rule
Personal Spending Is A Mission-Critical Piece To Retirement Planning