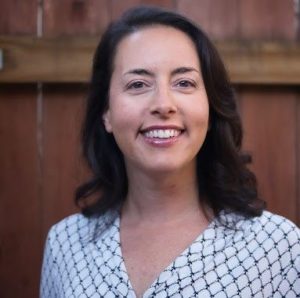 While some aging patients are spry and quick to adapt to technological changes, many find that the rate of change is a bit overwhelming. Kristin White, OD, director of an optometry department within a community health center that serves Native Americans in a rural part of Northern California, wrote an article for Eyes on Eyecare on optimizing the experience for older patients.
This includes preparing them before they even step foot in the exam lane. Be sure to remind aging patients of their appointment times, and let them know if they should bring someone else with them for assistance or driving. This guest can also attend the exam to listen to recommendations or help discuss options and needs with the patient, including any further tests that might be needed. It also helps to have various copies of forms, business cards, posters and informational placards with larger font for those who may have trouble with the standard handouts, says Dr. White.
Prepare your staff as well. Aging patients may need more time to complete paperwork, or they may need assistance with instructions or mobility. Remind staff to treat elderly patients as they would treat their own parents as they age. It can take more time to complete some exams, but giving the patient the best care possible is worth it, she says. Little actions mean a lot. For example, escort patients into the exam lane and help get them situated. Lift the chair footrest to help them get comfortable and see if they need help to sit and stand. Is the facility accessible with access to handicap parking and drop-off locations? Are the doors to the bathrooms, exam rooms and testing areas wide enough for a wheelchair?
VISION DEMANDS OF AGING PATIENTS
Factors that affect vision can be compounded in older patients. They may take multiple medications or have systemic health issues. Dry eye and ocular conditions such as glaucoma or cataracts may already be present or may be part of the exam findings. Both the pretesting and the exam itself may take a little longer with older patients.
It's important to gauge patients' visual demands and expectations. Dr. White suggests finding answers to questions like these.
Do they grocery shop, cook, pay the bills, and have any specific hobbies?
Do they pay bills on the computer or physically write checks?
Can they see to perform these tasks?
Those are questions of safety as well as quality of life and finding eyewear or low vision aids can help the older patient remain independent longer. They'll appreciate it, as will their children and caregivers. "These are the same qualities we should be treating all our patients with and especially with a little extra TLC for our seniors," she says.
Read the full story here.
Featured image credit: Willie B. Thomas, Getty Images