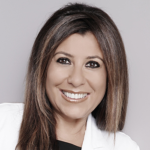 By Nikki Iravani, OD, of Santa Clara, California
While we are not physically in the office, technology allows us to be engaged with our patients by telemedicine. We have sent an eblast to our patients and have promoted our virtual appointments on our website.
We are not declining any orders. In fact, patients are panicking and seem to want to stock up on their daily disposable contact lenses much like much like groceries and other house hold essentials. Thanks to CooperVision's LensFerry, we are processing our patients' contact lens orders online.
And why not take glasses orders online? We will go live with our online capability for glasses orders next week, and we will share more about that soon.
Remember how we advised every patient to get a pair of "computer glasses"? Guess what? These days, our life is online only. Our kids' classes have turned into online learning. We participate on webinars for various needs and we hang out with our social circle via Zoom parties.
There's no doubt that patients are thinking that they wished they had ordered those "computer glasses" we recommended while back. So let's make it possible for them to order from us online. It really is not that complicated: just select half a dozen of basic shapes and offer a "bundle" pricing for a frame plus lenses plus blue light protection.
Yes, it is challenging time for all of us. We had to close our offices and furlough our staff.  But it's temporary. We will be back stronger than before with new offerings from our practices.
We don't need to wait for the storm to pass. Let's learn to dance in the rain!
Want to share a marketing strategy? Email us today.