When Mona Sandhu, OD, opened Clayton Heights Optometry in Surrey, Canada, in 2016, she had a wealth of experience to fall back on: her own. Twenty years ago, Dr. Sandhu had started a practice but discovered that the juggle between being an entrepreneur and mother of two young children was not working for her. As her little ones grew, she worked as a part-time employed OD. As the intensity level of parenting lessened a little, her entrepreneurial spirit resurfaced. "I took the challenge to open a practice again – armed this time with the experience I gained the first time around," she says.
All her hard work paid off. Dr. Sandhu was nominated for, and eventually won, the Clovies Business Excellence Award in the small business category. She shares six tips that she learned from her first practice and has applied in starting and developing Clayton Heights Optometry.
Location: She searched for an office located in a suburban, family-friendly area because it presents an opportunity to treat diverse age groups. In her analysis, suburban areas with growing populations of young families and elderly residents required accessible eye health care. Whatever your analysis shows, doing that demographic research is a key step.
Atmosphere: Not only do children have anxiety, but adults also feel nervous when they enter the exam room. To offset a medical clinic atmosphere, Dr. Sandhu created a warm, inviting space using warm tones and playing relaxing music.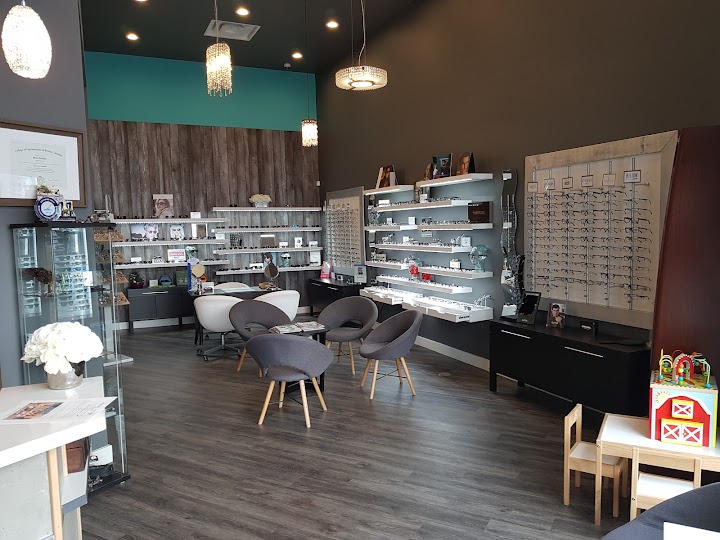 Scheduling: Allot time for each patient. "I meet with fewer patients and use the time to talk and address their concerns," Dr. Sandhu says. This focused time allows her to educate patients about their ocular health and lifestyle while building on patient-doctor relationships.
Technology: Bringing in the latest technology was important to her. Dr. Sandhu invested from the start in instrumentation to provide her with clinical data and enhance patient education – equipment such as Optos technology and OCT.  Although it is possible to open practice with less equipment, she says, "

I do believe that it is well worth investing so that

our clinic is able to provide our patients with up-to-date and informed eye health care treatments and options

."
A Whole Team Approach: Human resources management can be one of the more challenging aspects of becoming a practice owner. Staff onboarding and training is not a skill taught in school, she says, so doctors

often acquire these skills through practical experience

. "Staff members are the key to a successful practice, and they complete the patients' experience," she says. Dr. Sandhu shares information about new products and procedures with her staff so

they can help patients feel better informed and comfortable during their visit. She credits her organization's success on having a strong team

.
Community Outreach:

Community involvement is a wonderful way to give back to one's community while providing an opportunity to meet our neighbors and advance the cause of eye health care for those who might otherwise struggle to receive it.

Dr. Sandhu developed an outreach program, Project Eye Care, which provides complimentary eye exams and frames to

persons identified by a partner community outreach organization as being in need

. "The whole experience is rewarding. I get to help my community while doing the job I love," she says.