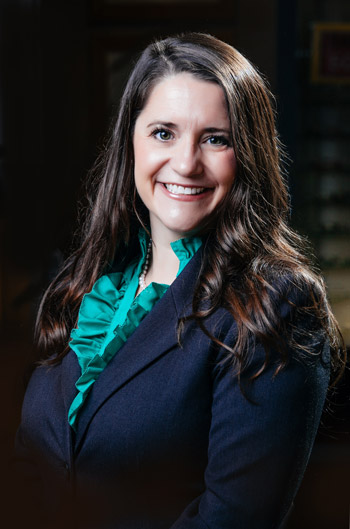 By Jennie Zolman, OD, FCOVD, of Charleston, South Carolina
My husband Mike Zolman, OD, and I are both full time in private practice. We have two young daughters, Lillie, 4, and Addison, 2, and we are expecting our third child at the end of October. After being a practice partner for nine years, I became a sole owner earlier this year—while I still held the role of president of the South Carolina Optometric Physicians Association.
You can definitely say that our hands are full. It does take some time management, but we are proof that you can fit a career, legislative work, family and fun into your schedule. You have 168 hours every week, so make the most of each and every one! Here are a few steps I've followed that have helped me balance what's important to me.
• Get an early start. When my first daughter was born, I started taking patients at 7:50 a.m. and worked through lunch so I could be done by 3:30 p.m. On the other days, I make sure I'm out by 5 p.m. so I can have dinner with my family. I had this flexibility as a practice owner, but everyone can start the day early and take advantage of those precious hours before work.
• Maximize your commute and travel time. I travel 30 minutes back and forth to work, so instead of listening to morning talk shows, I use that time to gain insights from audio business books. When I'm on a flight or waiting in an airport, I take time to work on my presidential duties. Or to make time for my hobbies, I also can scrapbook on the go via an app I downloaded to my phone.
• Create an evening focus. The time when we get home from work is all about our daughters, spending time together and having a family dinner. Then after they go to sleep, I focus on my administrative and association work.
• Delegate whenever possible. One of the biggest factors in our success is delegation at home and in the office. Review your busy to-do list and ask yourself which of those tasks could be done with efficiency by someone else. Pick what is most important to you to keep on your plate.