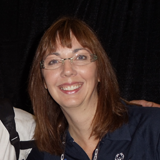 By Kimberly Friedman, OD, FAAO, Moorestown, New Jersey and WO advisory panel member
_x005F_x0001__x005F_x0001__x005F_x0001__x005F_x0001_
There are plenty of ways to give back that are win-win! Help the community while also building a little buzz for your practice! Here are our top six ways.
Host a sunglass sale on the summer solstice. There's still time to plan for this year; summer solstice occurs on Sunday, June 29. We give 100 percent of the proceeds of sunglasses sold on the summer solstice (or the day before or after when it falls on a Sunday) to a local animal rescue. The rescue group even bring some of its adoptable pets to our parking lot.
_x005F_x0001__x005F_x0001__x005F_x0001__x005F_x0001_
We collect used sports equipment in the waiting room and give it to a patient who packages it up and ships it to relatives in Ghana. Photos of kids playing with the equipment or a quick description of why it's there helps connect our communities.
Offer free spare pairs of contacts to the athletic director of area high school teams for their athletes. Just put together a box with solutions, cases, names of the athlete and a spare pair (assuming you get patients' permission first), and those lenses will be available on the side lines of the games if need be. The public relations and peace of mind for athletes, their parents and their coaches is worth the few pairs of daily disposable contact lenses we provide.
Bring the local school nurses a back-to-school kit each year with solution, cases and saline solution in a nice box. Include your business card and a list of services your office provides.
Contact your local Lions Club to become a drop-off point to recycle old eyeglasses.
Join your local Lions Club International Special Olympics Opening Eyes Program. This program helps to examine the Special Olympics athletes each year at the state, national and international events. You'll rediscover why you became an optometrist is the first place and you'll receive a year's worth of hugs in one day!