By Alicia Telega, OD, of Pittsburgh, Pennsylvania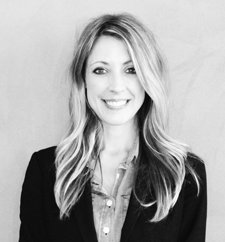 As I moved from Virginia to Pittsburgh, I was planning the cold start of my practice, Shadyside Eye Associates. I had considered purchasing a practice or becoming a partner, but I discovered the best financial decision was to start from scratch to make the business my own. I was up and running for $230,000—half of the price that many doctors were asking for existing businesses that needed lots of TLC and updating and did not include the sale of the building. You can do it right, and you don't have to cut corners. I couldn't afford to spend half a million dollars for a practice grossing half of that.
I opened my doors in September 2013, sometimes seeing just one patient per day. Now the schedule has grown to accommodate at least eight full exams per day, and appointments are booked for three weeks out. We have a steady stream of new patients. We've hired an additional tech to the team, and a back-up optician helps when the dispensary gets busy.
I'm often asked how I did it all. Here is some of the advice that helped me make the practice my own without breaking the bank.
Just get started. Once you've made your decision to open, stop hesitating. I remember distinctly the moment when I decided I wanted my own practice, so I wrote a business plan and I sent it to the bank. Once it was approved, I needed a space. If you take it step by step and put in hard work, it will fall into place without becoming overwhelming. Enjoy the process!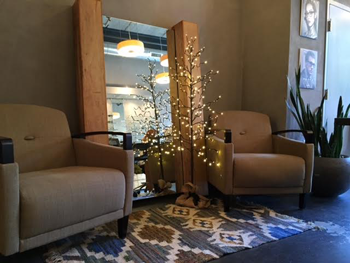 Be smart when choosing office size. While I saw 2,500-square-foot spaces that were appealing, I opted for a 1,400-square-foot office that was more within reach, especially considering rising rent costs. While it would be nice to have the larger space, the cost comes along with it. I still accounted for room to grow in my office, and there's space available to add a second exam room when it's necessary.
Find a knowledgeable real estate attorney. My attorney shared great advice on working with our landlord and helped me negotiate the allowances I owed toward final construction and renovations. When we were signing our lease, the construction was not yet complete. Our attorney showed us that permanent work, such as plumbing and HVAC duct work, should be covered by the landlord since those components would stay with the building if we were to vacate the space. If we would have had to cover those expenses, the space would have become unaffordable.
Re-evaluate your instrumentation wish list. You don't need every new piece of technology to start a practice. Ask yourself, "What's my specialty? What do I need in the practice to achieve my goals?" Start small to keep expenses down. As you grow, you can add more instrumentation. With an anterior segment camera on my slit lamp, I focused on specialty contact lens fits and medical eye care, starting with dry eye patients, to establish my expertise in the community. I was able to invest in more complex diagnostic instrumentation such as iFusionTM SD-OCT and digital fundus photography a year and a half later as my cash flow increased.
Let your exceptional service advertise for you. every patient is greeted with a smile, conversation and a cup of coffee. We strive to send patients home with anything they need, and we want them to feel special so they will want to return. Pittsburgh is a huge word-of-mouth town, and while I have never been a fan of online reviews, they really have helped to drive our business. These stellar—and unsolicited—patient reviews have helped grow my practice.
Map out a path. I have had an eye on the future of my practice since I started it. I picked the name Shadyside eye Associates because I hope that one day it will be a multidoctor office serving many patients for specialty care. While it may take some time to get to that point, I continue to make changes every year so that the office is always fresh and modern and never stagnant. My next big project is covering the front wall of the office with cork from Portugal—not only will it be visually pleasing, but it will also help control echoes in the office space. I also plan to add new vertical signage in the front of the office that will be easier to see when driving by. So far, my patients have been enjoying seeing these new elements that make my practice different and special.