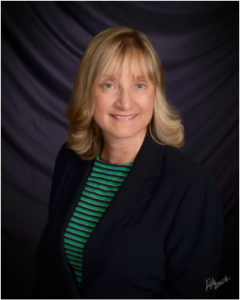 "Patients have a perception that it's cheaper to purchase contact lenses somewhere else," says Deborah Geering-Fend, OD. In the 14 years since Dr. Geering-Fend opened Coastal Vision Center in Torrance, California, she has built a solid relationship with ABB Optical Group and continues to use its resources to give her practice a competitive edge.
One tool she refers to regularly is ABB's Digital Price Monitor, a complimentary, web-based report exclusively for ABB contact lens customers to help them ensure that their pricing strategies are competitive and profitable.
STAYING COMPETITIVE
Many patients purchase their contact lenses outside of the office because they think that private practices sell contact lenses at a higher price than online retailers, Dr. Geering-Fend says. "However, the Digital Price Monitor provides us with a real-time pricing report, which helps us explain to patients that our practice is competitive with pricing and that they're actually saving  more and gaining greater support than buying elsewhere," she says.
Staff members use the Digital Price Monitor to show patients that their pricing is nearly equivalent to competitors' pricing, and they can explain the added benefits that patients gain by buying from the practice. This can keep patients who feel certain that they can get a better deal somewhere else from walking out the door with their prescriptions. The staff had used the print version of the Soft Lens Retail Price Monitor for years, but that was updated less frequently – and staff members had to have the print copy on hand. Now, they can access the list on demand at any time. "It's great always having access to the most recent data," she says. Not only does it save the staff time, but ultimately, it can save the patients the time of clicking around online and finding out that the prices are comparable, says Dr. Geering-Fend.
Staff members can use the tool in conjunction with the information they have already pulled on any vision benefits to show how patients can maximize their savings. "Usually, if patients purchase annual supplies, they can also receive rebates directly from the manufacturers. Rebates help offset patients' out-of-pocket expenses, making it more cost-effective to buy contact lenses inside the practice," Dr. Geering-Fend says. The two-fold benefits help convince patients to purchase their contact lenses inside the practice and purchase annual supplies.
VARIETY IN ONE PLATFORM
Dr. Geering-Fend says that one of the biggest benefits is that the practice gets access to a number of major soft contact lens manufacturers through one distributor. "It's great that ABB provides a platform where we can have access to a catalog of different contact lens brands. Patients who might be shopping online before coming to the practice can see that the lens options through the practice are plentiful," she says.
When patients purchase their lenses, it looks and feels to them that they are purchasing directly from the practice, but ABB manages the entire transaction, saving the practice staff time, she says.
CONSISTENT SUPPORT
Dr. Geering-Fend says in addition to keeping track of her performance every quarter, her ABB representative, Colleen Lenihan-Manners, visits the office to give in-person Business Reviews. The performance metrics provided by ABB have been a huge asset to her practice and allows her to assess whether her prices remain competitive and, if not, what areas can be potentially improved.
"We've been very satisfied with ABB and its resources, such as the digital price monitor. I've used ABB products for 14 years and what we have seems to be working well. If we're on track, the practice will match or exceed previous profits. A huge shoutout to Colleen, who is fantastic and always provides great support," says Dr. Geering-Fend.