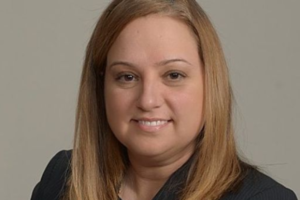 When Maria Sampalis, OD, bought a second private practice in Cranston, Rhode Island, this summer, she knew she'd have to step up the efficiency. Dr. Sampalis already had the one independent practice plus a corporate lease. She plans on merging the two independent locations together because she also purchased the building and real estate with her latest acquisition.
It's always important that eye care practitioners (ECPs) track their key metrics, she says, and when she's stepping in to a new situation, tracking her progress becomes even more important. To make that even easier, she will be adding ABB Analyze, powered by Glimpse, to access the data in an easy-to-read dashboard format.
She expects to see good returns on her investment in this newly acquired practice and has been modernizing things, such as converting the former owner's paper charts to electronic records. But she doesn't want to rely on the practice management software alone. "I need to see where my opportunities are. ABB Analyze is a great tool for a practice to have because I'll be able to pivot faster and make decisions for maximum impact," she says.
ABB Analyze captures production metrics such as number of exams, revenue per patient, average eyewear sale, contact lens capture rate and even rates on specialty products. Those are all growth opportunities for her, as is sale of nutraceuticals and medical testing, product and service lines the prior OD didn't offer.
Just as useful as the big picture data is the more detailed results based on staff performance. Knowing who is working when the sales and uptake on procedures is highest will allow her to identify best practices for the staff more quickly, bringing everyone up to peak performance.
Dr. Sampalis also expects to be able to use this data for targeted marketing for all of her practices. "You have to know your demographics, and the information that you can glean from your website and Google Analytics, provides yet another data point with your in-office experiences so that I can market very well. For example, I can share some of that data with frame reps to get the most appropriate mix of frames in the office. Or I can analyze how well vision plans are working for me or whether a Facebook ad resulted in sales," she says. "Everything starts with data. That's so important for doctors who want to maximize their time."
MAKING IT CONVENIENT
One other service from ABB Optical Group that made an impact on her business while she was closed to routine care due to the COVID-19 closures this past spring was her Yourlens.com contact lens store. "So many patients were going online to order their contact lenses, and we began to see the benefits of this beyond the closures. It saves so much staff time to have these orders managed by ABB," she says.
She and her staff began noting the time that it takes to answer the phone, take the order, prepare to mail it and reorder the lenses for the office stock and compared that to the simplicity of never having to touch the contact lens order at all.
So the practice has a new procedure. For any patient who does not purchase an annual supply on the day of the visit, the staff will create a Yourlens.com account for the patient, registering them and entering the prescription information. "They can purchase their initial lenses from us, and they'll receive a reminder through Yourlens.com that it's time to order more," Dr. Sampalis says.
Patients love the convenience, which is one of the key factors that she believes drives patients to purchase their lenses online. "Patients like knowing that they can order their contact lenses when they're thinking of it—late at night when they're throwing a pair away or early in the morning when they see how many are left in their supply."
Having an active online presence that patients can access 24/7 will be a smart move going forward. "Every patient is different, and we want to keep them happy. Some don't want to come into the office at all and probably won't for some time, so if they can reorder their contact lenses from us, that makes it easy for them."
There's a bonus for her locations, too, in addition to keeping patients happy and tied to the practice. It means that there are fewer people entering the physical space. "If we're limiting our access to a certain number of people in our reception area at a time, these patients who are having their lenses shipped to them don't need to come in and call from the parking lot," she says. It's convenient for them and offers time-savings to the staff—while boosting the practice metrics. That's an all-around win.