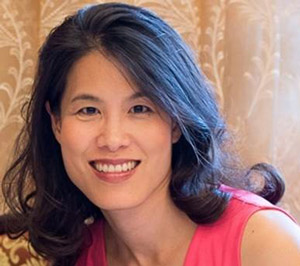 Coan Eye Care & Optical Boutique in Ocoee, Florida, is known for providing top-of-the-line eye care services and its high-end optical dispensary. Roxanne Achong-Coan, OD, and her husband and practice co-owner, Mark Coan, OD, have grown their business tremendously since they started it in 2001, and they've earned this reputation as patients spread the word about their positive experiences.
The doctors pay careful attention to the feedback they receive from their loyal patient base, in addition to offering what they believe to be the best technology and services. Dr. Achong-Coan says that it was more than a decade ago when she and the staff noticed that some patients were hesitant or opting out of purchasing more than one pair of eyewear even when she may have noted the function and benefits of having a second, specific pair during her exam. Others were also shying away from the luxury frames during the selection process. "A lot of patients wanted to buy multiple or higher-end frames, so we decided to give them an option for payments," Dr. Achong-Coan says.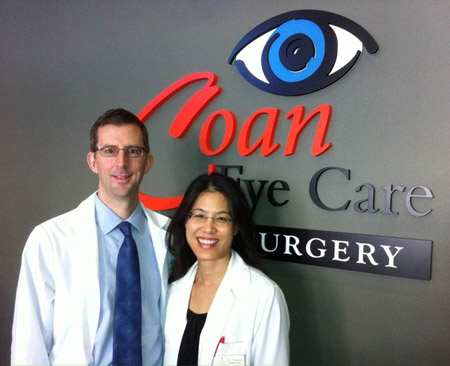 Their relationship with CareCredit began then with a main purpose to help with more costly purchases in the dispensary, and Dr.
Achong-Coan recalls that there was a boom in sales after they made that decision. Patients were interested in using the financing option, and some already were familiar with it. "Some patients already had an account, or they could apply on the spot," Dr. Achong-Coan says.
The practice office manager has trained and educated the staff on accepting CareCredit credit cards as a payment option, and they know to present the option to patients so that they know there is another way to make their eyewear and eye care expenses more affordable.
"Our staff member jumps on the computer and can say, 'Let's see if you're eligible.'" The process is so quick and simple, and patients
know if they are approved on the spot so it can impact their purchase decision that day. Patients appreciate the ability to break up their
charge into payments, she says. "They often say, 'I didn't know I could make payments,' and then they are more likely to get the products or have a service done."
In the time since the practice first enrolled as a CareCredit provider, its use and benefits for patients have expanded. Dr. Achong-Coan specializes in scleral and ortho-k lens fitting as well as providing dry eye treatment and therapies, and all of these areas of specialty
care can come at a high price tag that is not often covered by insurance. "When I have a conversation about LipiFlow or ortho-k, I tell
patients that we accept CareCredit credit cards as a payment option," Dr. Achong-Coan says. These services can cost upwards of $1,000, "and if you want to buy eyeglasses on top of that, they might put that purchase on hold. We find that CareCredit really helps when offering high-end services." After she's planted the seed, the staff can fill patients in on all of the details.
Optical purchases continue to be the popular use for CareCredit charges these days, she says, whether it's to try a pair of progressive lenses for the first time or opt for second pairs, such as eyewear for reading or computer usage. And beyond just an individual user, the cardholder can use CareCredit credit cards to get eyewear for everyone in the family. The practice doctors and staff make sure everyone knows that the payment option is available, from listing it prominently on the practice website under the Payment Options tab to the sticker on the front door and all of the conversations with patients in between.