More than 100 new graduates from schools and colleges of optometry across the country kicked off their careers with recent educational summits focused on myopia management and early career success, hosted by CooperVision. The events took place in San Diego on July 12 and 13 and in Chicago on July 20 and 21.
"With each gramduating class, the future of optometry is taking shape," said Justin Kwan, OD, senior manager of myopia anagement, professional and academic affairs at CooperVision. "These inaugural Brilliant Futures™ summits were designed to springboard new graduates into their career with the confidence and tools they'll need to combat the myopia epidemic and pave the way for myopia management as standard of care. We must act today to change tomorrow."
Attendees participated in educational sessions on the myopia epidemic, building a myopia management practice, achieving work-life balance, and setting themselves up for long-term financial success. By the end of each two-day event, graduates completed training to prescribe Paragon CRT® ortho-k lenses for myopia management and the Brilliant Futures Myopia Management Program with MiSight® 1 day soft contact lenses for myopia control in children (aged 8-12 at the initiation of treatment).* After a year dominated by virtual experiences, graduates also had the opportunity to network with their peers in-person.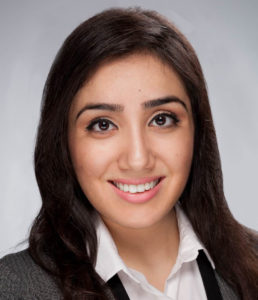 "I know firsthand how hard it is to have high myopia," said Sarah Pinkhasov, OD, a graduate of SUNY College of Optometry. "It feels amazing to know that I can help my age-appropriate patients to potentially slow their myopia progression. Even one diopter is going to have a huge impact on their quality of life."
These summits are the latest in CooperVision's ongoing commitment to myopia education. Over the past year, the Brilliant Futures™ Myopia Management Program training has become available to faculty, residents, and third- and fourth-year students at all U.S. schools and colleges of optometry. Each school and college participating in CooperVision's Adopt-a-Patient® program can now also receive up to 12 MiSight® 1 day annual supplies each year to give students hands-on fitting experience and to grow access to myopia control to age-appropriate children in their communities.
Taking its support even further, CooperVision continues to sponsor the annual Educator's Meetings at the Global Specialty Lens Symposium and the annual AOA Contact Lens and Cornea Section (CLCS) Residency Forum, and has announced philanthropic gifts to bolster contact lens and myopia management education and clinical practice at SUNY College of Optometry, The Ohio State University College of Optometry, and Michigan College of Optometry
# # #
*Indications for use: MiSight® 1 day (omafilcon A) soft (hydrophilic) contact lenses for daily wear are indicated for the correction of myopic ametropia and for slowing the progression of myopia in children with non-diseased eyes, who at the initiation of treatment are 8-12 years of age and have a refraction of -0.75 to -4.00 diopters (spherical equivalent) with ≤ 0.75 diopters of astigmatism. The lens is to be discarded after each removal.