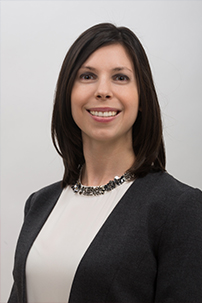 By Maria Pribis, OD, FAAO, of Stamford, Connecticut
The first two articles (here and here) in my Age-Appropriate Screen Time Limitations series are relevant to me because I'm currently raising a baby girl. During the first year of my daughter's life, she was definitely attracted to mama's iPhone, but it wasn't too hard to get her attention onto something else. In her second year, it's becoming harder because she now associates mama's iPhone with the people she sees on FaceTime—like Dada for example. As a matter of fact, Dada spends a decent amount of time away from home so FaceTime has proven very useful. But since real-time experiences are much more important to our family, FaceTime is only reserved for special occasions—like when Dada travels.
Help your child develop a healthy relationship with technology as they reach grade school age and beyond.
To recap, the correct amount of tech-time for babies under 2 years old is no tech-time at all. However, since an occasional slip-up is likely to occur, a more realistic recommendation (in my opinion) is to limit tech-time to the absolute minimum. Since the absolute minimum might be different from person to person, I'll give an example. If my daughter somehow gets her hands on my iPhone—or any other screen, I don't take it away from her immediately. I let her play around with it for a minute or two—just like any other toy, then I replace it with something else. If my goal is to help my child develop a healthy relationship with tech, it's not in my best interest to reinforce a negative association. At the same time, she definitely does not get free reign over the device. If she starts to act up, it's time to distract her with something else—like her toy iPhone (which she already knows is fake).
The correct amount of tech-time for toddlers and pre-schoolers is still no tech-time at all. However, if parent(s) do decide to introduce tech-time, it should be on a limited basis—like the aforementioned use of FaceTime for reasonable purposes. In this age range, try not to exceed more than 20 -30 minutes at a given time and try not to exceed more than one hour per day.
Now, I don't have a crystal ball and I can't see into the future, but I do understand how things might get tricky as children reach grade school age. Without question, children ages 6-12 will be familiarized with tech-time as a part of their learning process, if not more. The current challenge for this age group is finding a healthy balance between tech-time and real-time experiences. Luckily for me, time is on my side because my daughter is several years away from entering this age group. I'm confident that reasonable minds will have better answers in the coming years. If not, it's okay because I know my home computer better than my child does—or is going to. This is mainly because of parental controls.
Click here to read more.