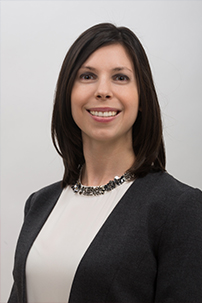 By Maria Pribis, OD, FAAO, of Stamford, Connecticut
Around the time my husband and I had our first child, several close friends of ours had their first child too. As it turned out, some of our closer friends had boys and as time passed, we were oftentimes the only couple in the group with a baby girl. Comparatively speaking—and our friends would probably agree, our baby girl was relatively calm in her demeanor in comparison to the baby boys who were a bit more energetic… or playful. It all depends on how you look at it, really.
Now, I'm not sure where the scientific evidence lies on the differences between girls and boys at a very young age. However, as some of our friends are quick to point out, the tables are going to turn once our little girl reaches her teenage years. If you read between the lines, what they're saying is that teenage boys are easier to deal with than teenage girls. Okay, well nobody really knows what the future holds. We'll be prepared for a full plate in a little over ten years, but we'll also enjoy the so-called advantages that we're experiencing now.
So while I'm on the topic of teenagers, poor screen-time habits can exacerbate whatever other problems you might be experiencing during this time. There are several eye health risks associated with excessive blue light exposure from smartphone overuse, which include: dry eye and the questionable progression of myopia. However, these eye health problems are secondary in comparison to larger issues that can stem from smartphone overuse.
In his article entitled: I'm an eye doctor. Here's how to keep screens from ruining your vision, Philip Yuhas, OD, states: "When it comes to protecting your vision and keeping your eyes healthy, blue light isn't your biggest concern… based on my research, my advice is don't believe the hype about blue light and don't waste your money on products you don't need."
So what does this mean?
Click here to read more…
This is the final installment in the Age-Appropriate Screen Time Limitations series from Dr. Pribis. You can read the first three stories here: babies under two, toddlers and pre-schoolers and children ages 6-12.