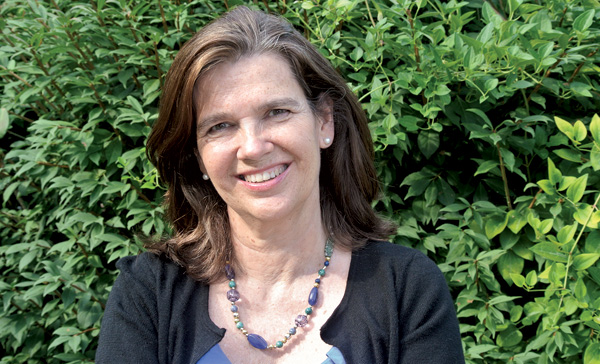 By Marjolijn Bijlefeld, Women In Optometry editor
Linda Chous, OD, featured in our cover story on children's vision, tells a story that can give a listener the chills. She routinely tells her staff at The Glasses Menagerie that "the patient we see today may develop the cure for cancer or invent some great creation. With every patient we see, we have the opportunity to change the world." That's not an uncommon sentiment among eye care professionals who see kids, either exclusively or as a major part of their practice. By improving a kid's chances of seeing clearly and effectively, doctors expand that child's potential.
The way that ODs touch people's lives and the domino effect that creates is a theme throughout this issue.
We see that theme of caring among the ODs who work with children and teens in providing refractive options including cool eyeglasses, contact lenses and myopia management.
We see it with their work in vision therapy and care following a concussion.
We see it in the pages about the first Women In Optometry leadership summit, where ODs are looking for ways to improve their standing and stamina in a changing profession.
We see it in our Women in the News page, where leaders are recognized for their impact. Just look at the many ODs who were acknowledged in this year's Vision Monday 2019 Most Influential Women in Optical report. On a personal note, I am humbled to have been included in that list. This year's winners and those who have preceded them have all made a tremendous impact on the profession.
We see it everywhere in this issue, with optometrists who want to establish their practices as the go-to spot for vision care or a place where innovation in patient care and service thrives. We see their commitment to advancing the profession and having that ripple effect on people's lives—whether those people are patients, family members or colleagues.
Who are you going to help succeed today—and where will those ripples go?