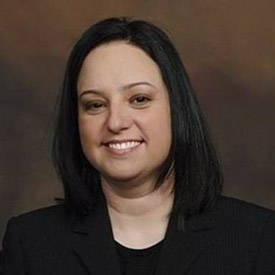 By Maria Sampalis, OD
We are witnessing greatness whether you like the Patriots or not. We are experiencing a historic dynasty that has spanned over two decades. Appreciate it, because we may not see it for a long time or ever again. Optopreneurs can learn a lot from the New England Patriots. It doesn't matter if you are the person that answers the phone or the owner of the optometric practice, you have to work for it to be an accomplished success business. It's the same as a football team. The Patriots arguably have the best quarterback but if the offensive line did not perform at a certain level or the receivers don't catch the ball, then it doesn't matter. If the coach is concerned about scoring points and neglects the defense then there is no way to win a championship. All people within the organization are important. It doesn't matter if you are the president of the company with the best business strategy, if the people under your leadership don't believe in it or understand it, then they will not be able to effectively execute that plan.
The Patriot Way is a system that optopreneurs can simulate for their own business growth and success. Here are 3 proven ways:
1. Teamwork Philosophy (#DoYourJob)
It is not about the name on the back of the jersey but the name on front and working together to get the win. It is not about individual stats. Each player has a versatile role on the team and is held accountable for mistakes on the field and not preparing for the game at the highest standard. Each opponent is to be viewed as top priority no matter what their record might be. There are development programs to help evolve players and help them grow. The Patriots are really good at finding raw talent that others over look and developing them to a championship caliber.
Optopreneurs Take Home Message
Optopreneurs must wear multiple hats to be successful in their business. The success of that business is only as good as the employees that you have. You need to have that vision to direction that you want to take your career and business but you can't get there alone. You need to develop a diverse team that has the ability to be trained and developed to be better.
Click here to read more from Dr. Sampalis.