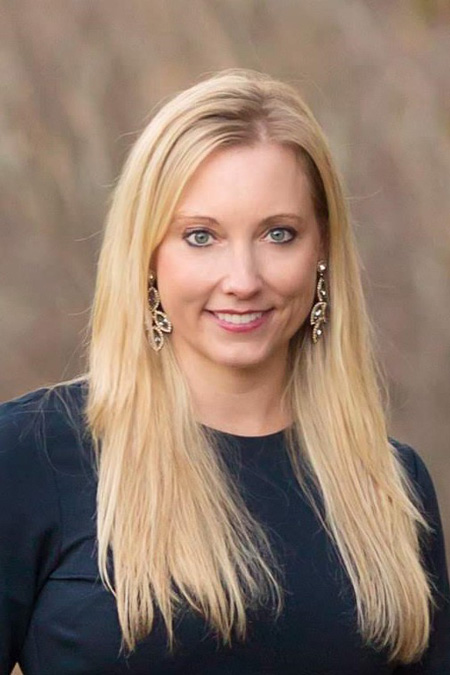 Amanda Barker-Assell, OD, of Denver, North Carolina, says that her profession "has given me the opportunity to be successful in the areas of life that are important to me." From a young age, she wanted to be in the medical field; optometry offered her a perfect blend for her life goals, which included balancing a private practice, mission work and family. As a member of the Essilor Experts™, Dr. Barker-Assell discusses how partnering with Essilor has helped her improve her practice and provide the best for her patients.
Dr. Barker-Assell says that during her 17-year career, she has seen many exciting changes in the profession, including new and innovative contact lenses; advances in digital technology with regard to lens designs; amazing development in devices used to diagnose, treat and manage ocular diseases; and more opportunities to become involved in practice management with like-minded colleagues. "With the technological advancements in our industry, I feel we practice at a more specialized level and have been able to incorporate subspecialties such as vision therapy, dry eye treatment and specialty contact lenses, all of which help us continue to thrive in the changing world of optometry."
One of the many programs she finds effective and relevant is Essilor Experts. She is an active member of the advisory board for this program. "I'm thankful to have great programs like this one. Essilor Experts has provided our office not only with the latest product technology but also with excellent team training, more advanced technology for patient education surrounding our products, tools to set goals and a dashboard to monitor our key performance indicators. This allows me to run a more effective and efficient business and provide higher-level care and customer service to my patients."
Challenges and opportunities
Dr. Barker-Assell says that while there are many challenges in the optometric industry, there are also many opportunities. "It feels like a disruptive time in our industry. HIPAA regulations, a plethora of insurance benefits to decipher, the warp speed of internet competition, the development and future of telemedicine and the entrance of private equity to this profession all contribute to a more complex and overwhelming field to navigate. However, there are so many great programs, products, tools, companies and opportunities to take advantage of to maintain a successful and thriving practice," she says.
Optometry is a wonderful profession for women because it allows so many different models of practice and a variety of roles. "There are few other professions that allow such flexibility over an entire career. Personally, I would love to see more women in the private practice sector. In the past few years, I have had the pleasure of collaborating with more female business owners, and it has been refreshing. Independent optometry is not the easiest business to operate. It takes constant work and energy; however, when doctors take advantage of partnerships and programs, like Essilor Experts, they receive support, insight and expertise that helps them succeed. It is a powerful combination."
Mission-driven work
The heart of her work focuses on mission-driven and humanitarian efforts around vision and literacy. While providing eye care through a mission-related organization in 2008, she and husband, Mike Assell, OD, met and adopted their first child, Khaleda, who was 8 and suffered from a life-long medical condition that required constant and aggressive medical treatment. On May 8, 2016, Khaleda passed away. "The adoption was an amazing opportunity and a tremendous blessing to us," she says.
In an effort to honor Khaleda's life, Dr. Barker-Assell started a nonprofit organization called BlindSight to focus on serving vision and literacy needs domestically and abroad. In May 2019, she and her husband, who continue to focus on mission work, hosted the Inaugural Khaleda Run & Butterfly Release. "With the run proceeds, we are partnering to support vision and literacy needs within our own community, and in January 2020, we hope to set up our first international vision clinic in Belize. We are thrilled to have this opportunity and look forward to many more," she says. "I love being an optometrist, and I love to serve people in such a meaningful way. I consider it an honor to help protect and restore the most precious sense of sight."