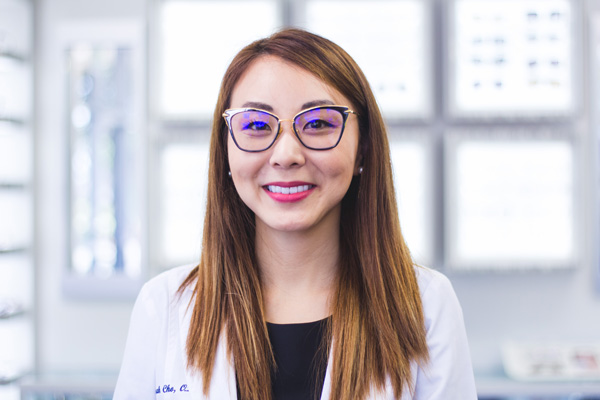 For Hannah Cho, OD, giving back is second nature—whether it's providing eye care and eyewear to those who don't regularly have access to it or giving back to her colleagues in the profession who share her drive and passion for private practice. "I've always wanted to help others," she says. "It's my number one priority."
Most recently, Dr. Cho was able to act on her calling to give back through the Essilor #DifferenceMakers trip, which brought four exceptional eye care professionals to Southeast Asia for two days and had them perform over 2,000 vision screenings for people without access to eye care. "This was one of those once-in-a-lifetime experiences that will forever expand the potential impact you could have," Dr. Cho says about the #DifferenceMakers trip. "Seeing the different patients in different parts of the world really sealed my mission to help others on a more global scale. Although that was my goal from the beginning of being an optometrist, I've been working harder to do my little part in this global project for humanity."
Dr. Cho was chosen out of hundreds of nominations due to her philanthropic spirit and contributions to the eye care industry.
In 2016, she launched For All Eyes Optometry, a charity that provides eye exams and eyewear to underserved communities. She
was inspired to do this after her first mission trip as a volunteer optometrist with the Association Haïtienne de Développement Humain in Haiti. Dr. Cho also donates a free eye exam and complete pair of eyeglasses to people in need with every eyewear purchase at her practice, FLOE (For Love of Eyes) Optometry in Irvine, California. She provides these complimentary eye care services and products to patients referred to her by local shelters and to patients abroad through her participation with the University of California, Los Angeles, Latino Health Student Project on its quarterly Mexico mission trips.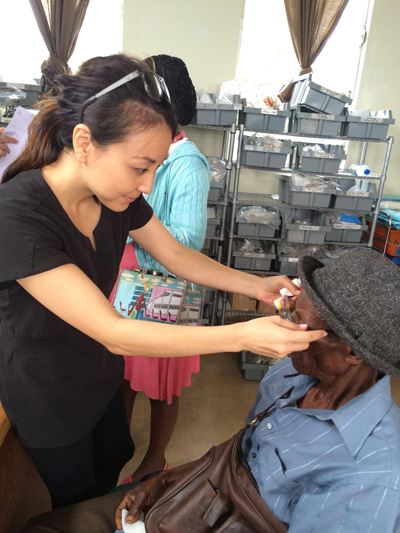 Back at home, Dr. Cho identified a need for optometry care at St. John's Well Child and Family Center, a nonprofit organization with 17 locations in south central Los Angeles. In 2017, she added optometry services to its lineup of medical specialties at the main headquarters, and she looks forward to expanding access for eye care even further in the area. "My goal is to create a mobile or pop-up clinic to bring health care to all of the undocumented and uninsured patients," she says.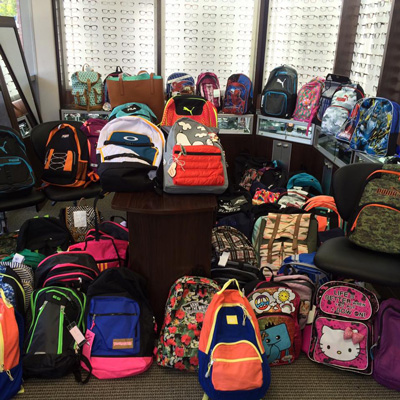 Dr. Cho is also passionate about helping her fellow optometrists succeed. She opened FLOE Optometry immediately following her 2012 graduation from Southern California College of Optometry. As her practice volume and team grow, she dedicates more time toward initiatives that help private practitioners work more efficiently. After taking a closer look at all of the monthly fees she was paying for bundles of multiple services, some of which she wasn't even using, Dr. Cho began developing her own all-inclusive practice management software that offers the busy private practice OD everything needed to keep a business-savvy edge.
FLOE Private Practice Management, Dr. Cho's software, was built from her own experience and automates repetitive tasks that take up significant amounts of time. She's dramatically streamlined the time it takes to process insurance claims from eight-to-nine minutes per patient down to just one-to-two minutes. Her software assists in measuring and improving the practice capture rate for contact lens and eyeglasses prescriptions, and it incorporates a powerful customer relationship management system.
Dr. Cho attributes her software success to a team of talented software developers who have worked with her for years to bring this dream to reality. "My ultimate goal is to make sure private practice continues to thrive, because I know the competition can be overwhelming." The beta software launches at the end of this month. She's developing her own electronic health record system and brainstorming ways to empower young ODs with their dream of running a successful, private practice.
Learn more about Dr. Cho's work.
Stories of Essilor's other #DifferenceMakers are online at essilorusa.com/differencemakers.