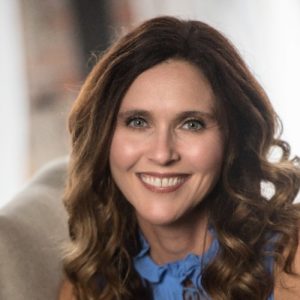 When Wynde Ashman, OD, one of seven optometrists in Family Vision Care in Muncie, Indiana, first heard about a 30-day Varilux® Challenge, she decided she was up for it. During the 30-day Varilux Challenge, a doctor recommends Varilux progressive lenses to every presbyopic patient to witness the influences made on the patients' vision as well as practice growth. Dr. Ashman volunteered for the month-long program to see its impact. "I didn't exactly know what I was going to be up against, but the challenge sounded interesting. I felt like it helped us gain a lot of knowledge about how we do things and how we share these ideas with our patients," she says
BEING MORE RECEPTIVE TO PROGRESSIVE LENSES
Previously, when patients had preconceived notions or expressed hesitation to progressive lenses, Dr. Ashman let the patient hold sway. But during this challenge, she came back with responses to their concerns. "The preconceived notions are archaic, so once you take the extra time to educate patients, they're often open to trying progressive lens. Patients were very receptive to hearing about Varilux and the technology behind it; you're never going to lose in the situation," she says.
The extra time is minimal, she says, noting she allocated just a few minutes toward the discussion and reinforcing the direction in the handoff. "Since I would spend more time educating my patients, it was easier for my staff to take over afterward and engage with the patient," she says. Hearing it twice helped patients retain that information. In addition, Essilor provided brochures and pamphlets to hang or distribute for additional information.
GROWING AS A PRACTITIONER
Not only do her patients have a better understanding about progressive lenses, but Dr. Ashman has also gained valuable information. "Most optometrists tend to stay away from recommending progressive lenses to younger patients in worries that they won't be able to adapt to them, but I found that it's actually efficient to recommend these lenses to younger patients especially with increased screen time," she says. That has been one of the lasting lessons of the challenge, and she now finds herself making a recommendation to emerging presbyopes as well. 
ADDING VALUE TO THE PRACTICE
Throughout the 30-day Varilux Challenge, Dr. Ashman witnessed an increasing patient loyalty and strengthening reputation for Family Vision Care. "Recommending Varilux lenses adds value to our practice. When patients see Varilux in a magazine or a commercial, there's brand awareness and recognition there that I'm recommending a product that is high quality and technologically advanced," she says.