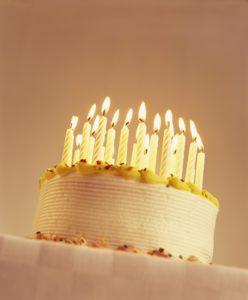 Happy birthday, dear millennials. Presbyopia is on its way!
With the first of the millennials already having turned 40, the number of patients experiencing visual limitations for the first time thanks to presbyopia is going to rise dramatically. Thankfully, with this new cohort creating an enormous wave of presbyopic patients, technology to correct presbyopia continues to advance and create options for patients and eye care providers.
Melissa Barnett, OD, FAAO, FSLS, in Davis, California, and Pam Lowe, OD, FAAO, of Niles, Illinois, stress the importance of presbyopia awareness as early as possible, preferably even before symptoms arise. They say this is an opportunity for eye care professionals to treat each patient's individualized needs with the continuous improvement of ophthalmic and progressive lenses.
BE PROACTIVE
With about 1.8 billion presbyopes worldwide, and 128 million of those being Americans, nearly every practice in the U.S. has a growing share of presbyopic patients. The needs for those patients are shifting in today's work and living environments.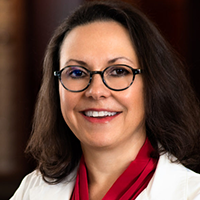 "When I graduated in the late 1980s, a presbyopic patient's needs were way different than what they may be now," Dr. Lowe says. Multiple screens are now the norm for many people's days, compared to maybe a work computer and the daily paper. "Most millennials grew up with digital devices," Dr. Barnett agrees. "They have high expectations; they want to do things like they normally do — and quickly. That's why we have to address presbyopia sooner rather than later."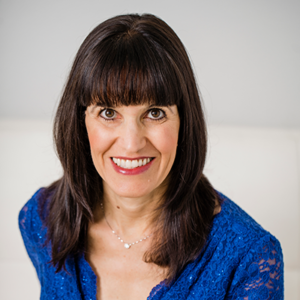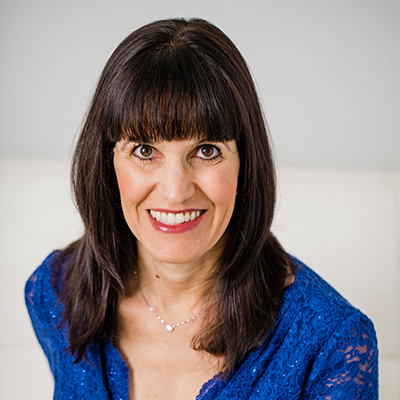 The correct treatment options can improve the patient's overall quality of life. "In a survey of about 1,000 patients, about 60 percent said that loss of near vision was the medical anomaly that most affected their life," Dr. Barnett says. "Patients may wake up one day and suddenly not be able to see close-up. It can be completely life-changing."
THE CONVERSATION
Emerging presbyopia is often one of the first signs of aging, so it's not a discussion that patients want to bring up. "Patients often think, 'Oh no, I'm getting old!'" Dr. Lowe says. "But this is what normal eyes go through. If we can tee up that conversation about impending presbyopia, we can give patients options to improve their quality of life sooner."
This includes ensuring the patient is receiving a comprehensive eye exam, Dr. Barnett says—and a store kiosk to select a pair of readers does not count. "Those who buy over-the-counter reading glasses—about 31 million Americans—are not receiving a comprehensive eye exam," says Dr. Barnett. "Eye care professionals, however, can diagnosis over 270 conditions and talk to you about ocular and systemic disease."
Their eye doctors can help them sort out fact from fiction and misinformation or biased articles on "Dr. Google." "Once patients are in that chair, it is important to discuss all the options they have," Dr. Lowe says. "Meet their lifestyle needs; are they using digital devices often or are they active outdoors?" She says many patients don't know about the various ophthalmologic and progressive lenses available for their specific needs. This includes how much time the spend exposed to various types of light—something not all patients even know is a risk factor.
"Presbyopic patients can be at risk for macular degeneration," Dr. Lowe says. Patients are also curious about the impact of harmful blue light, and while the science is expanding in this area, "We do know that exposure to different light can also throw off your sleep patterns. We can have those discussions," she adds.
TREATMENT OPTIONS CONTINUE TO EXPAND
"Just like we have multiple pairs of shoes, we can have different lenses for different needs," Dr. Barnett says. The advances made in progressive lenses have been "amazing," Dr. Lowe agrees, and says that it's important to discuss the range and multiple options available, from contact lenses, specialty lenses and advanced-technology progressive lenses that make adaptation easy.
"Technological advances have led us to meet the high demands of presbyopia patients," Dr. Lowe says. "We used to say as opticians and doctors. 'it's your first progressive; you need to take it home, try it out and get used to it.' Now, if you're using advanced technologies, you really shouldn't have that wait period anymore," she says. Patients have that full range of near, intermediate and distance vision right away. "That's been a game-changer in our optical department."
Presbyopia as a growth opportunity for eye care practices is only going to grow. Eye care professionals who are proactive in the approach and presenting the solutions can help de-stigmatize this as a condition of aging and reframe the discussion to talk about visual comfort, clarity and convenience.
Listen to Dr. Lowe and Dr. Barnett discuss the opportunity with presbyopes today in this podcast.