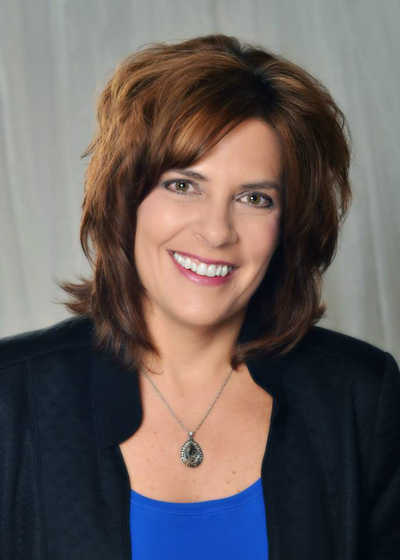 To the ODs at Eye Care Associates of Michiana—Linnea Robbins-Winters, OD; Tom Morton, OD; John Offerle, OD; and Kristina Offerle, OD—the more often a patient replaces his or her contact lenses, the better the success for the patient. So although the doctors' first recommendation typically is for a one-day
contact lens, there's a thriving and important business in two-week and monthly replacement wear in this practice with offices in South Bend and New Carlisle, Indiana, because not every patient is willing or able to purchase one-day contact lenses.
The practice has a reputation for its ocular disease management and specialty contact lens fits, and the practice draws patients who want the best experience, an education and the most suitable products. For soft lens patients, Dr. Robbins-Winters says that
with ACUVUE® Brand Contact Lenses, there are options to cover nearly every soft lens patient who wants to wear contact lenses.
She estimates that, outside of the specialty lens patients, 50 percent of the contact lens patients in the practice are single-use, one-day
lens wearers; 30 percent are in a two-week replacement lens; and 20 percent are in a monthly replacement lens.
"The opportunity and room for growth may be strongest in the one-day market, but there is absolutely room for growth in both the two-week and monthly replacement market, too," she says. So it becomes a matter of matching the patient's visual and functional needs with the contact lenses that will provide them with the greatest comfort and performance. Dr. Robbins-Winters says that she starts with ACUVUE Brand lenses.
Dr. Robbins-Winters asks all current contact lens wearers to tell her the details on how they wear their contact lenses: when they remove them each day, when they replace them and how they feel during the entire cycle. "Don't just assume that it's all going well because the patient says he or she is doing OK with the current lenses. I'll ask if the contact lenses are as comfortable in the evenings as they are in the morning. So many patients who experience a decrease in comfort during the day believe that's simply the way contact lens wear works," she says. "They don't realize that there's something that could work better for them unless we educate them."
Similarly, many of her monthly replacement lens patients will tell her that their monthly replacement contact lenses become fairly uncomfortable in the third and fourth week, but they continue to wear them anyway to get the full value from the lens. Since Johnson & Johnson Vision introduced ACUVUE® VITA®, she now has an option for these patients. She notes that her monthly replacement lens wearers whom she has switched into ACUVUE VITA tell her that it's a more comfortable lens for the full duration of the monthly cycle. "The majority of my ACUVUE VITA wearers say that they are more comfortable throughout the month," she says.
Prescribing ACUVUE OASYS® Brand Contact Lenses with HYDRACLEAR® PLUS Technology is another option that helps patients gain superior comfort in two-week lens wear. Patient comfort cannot be overstated, she says. Discomfort with contact lens wear is a factor in patients choosing to drop out of contact lens wear. If that happens, not only does the practice risk losing that patient as a high-value contact lens wearer, but the patient's discontent with the whole contact lens-wearing experience may also affect his or
her choice to seek another eye care provider.
In other words, as long as contact lens patients are having a great experience with comfort and vision, the practitioner increases the chance of keeping that patient in the practice. "Not only is the brand known for its comfort, but we also spend a lot of time talking about the UV protection† in all the contact lenses on that platform. A discussion on overall eye health and UV protection† also opens the
door to a discussion on sunwear, so it's a natural lead in," she says.
Indeed, educating patients about their ocular health and solutions to their visual needs is a critical component of every patient visit. Patients come to hear their doctors' expertise and recommendation. "We have to educate and prescribe what will be best for the patient's wants and needs."
ACUVUE® Brand Contact Lenses are indicated for vision correction. As with any contact lens, problems, including corneal ulcers, can develop. Some wearers may experience mild irritation, itching or discomfort. Lenses should not be prescribed if patients have an eye infection, or experience eye discomfort, excessive tearing, vision changes, redness or other eye problems. Consult the package insert for complete information. Complete information is also available by visiting acuvueprofessional.com, or by calling 1-800-843-2020.
† Helps protect against transition of harmful UV radiation to the cornea & into the eye.
WARNING: UV-absorbing contact lenses are NOT substitutes for protective UV-absorbing eyewear such as UV-absorbing goggles or sunglasses because they do not completely cover the eye and surrounding area. You should continue to use UV-absorbing eyewear as directed. NOTE: Long-term exposure to UV radiation is one of the risk factors associated with cataracts. Exposure is based on a number of factors such as environmental conditions (altitude, geography, cloud cover) and personal factors (extent and nature of outdoor activities). UV-blocking contact lenses help provide protection against harmful UV radiation. However, clinical studies have not been done to demonstrate that wearing UV-blocking contact lenses reduces the risk of developing cataracts or other eye disorders. Consult your eye care practitioner for more information.
ACUVUE®, ACUVUE® VITA®, ACUVUE OASYS®, and HYDRACLEAR® are trademarks of Johnson & Johnson Vision Care, Inc.