How digital devices affect the eye
Since 2019, digital device use has increased 35%,1 with adults now using desktop computers and mobile devices for more than 13 hours per day.1 Looking at digital screens can result in 60% less blinking, which can compromise a patient's tear film and may cause discomfort.2,3 As a result, optometrists may need to ask additional questions of their regular device users and consider alternative contact lens options.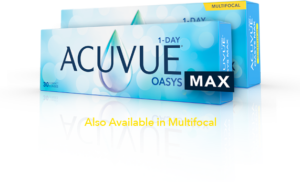 During the pandemic, eye care professionals began noticing an increase in digital eye strain. This has been validated in a study where multivariate analysis revealed associations between digital eye strain and the following factors: using more than one device, age, optical correction, employment status, gender, the use of drops, and duration of use.4
 With 71% of contact lens wearers admitting to increased screen time for work and life since 2020,5 digital devices have the potential to impact many patients, given that more than 40 million people in the United States wear contact lenses.6 In fact, in a survey of 470 patients, 75% agreed they want more from their contact lenses, including increased comfort and clarity.5
Why does blue light matter?
Data is limited about whether or not blue light exposure affects ocular health, but it is well established that shorter wavelength blue-violet light scatters more, and this can impact visual clarity.7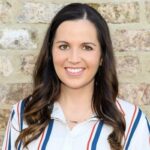 Many eyecare professionals are reporting that their patients are asking if they should be concerned about blue light exposure from digital devices and when outdoors. "Whether they work outside, spend their time out on the water, or, like so many, spend long hours on digital devices, many of my patients know about blue-violet blocking glasses, and are proactively asking if this is an option in contact lenses," says Baley Petersen, OD, who practices at Daniel Island Eye Care in South Carolina.
What's different about ACUVUE® OASYS MAX 1-Day Lenses?

ACUVUE® OASYS MAX 1-Day lenses harness an unprecedented combination of technologies designed to help meet the demands of today's digital generation.8 ACUVUE® OASYS MAX 1-Day MULTIFOCAL lenses are also designed to meet more presbyopic needs.#
*Versus Dailies Total1®, MyDay®, and Infuse®. Also significantly less than ACUVUE® OASYS 1-Day. Third party trademarks are the property of their respective owners.
TearStable™ Technology—Leverages a state-of-the-art manufacturing process8 that optimizes wetting agent distribution throughout the lens and on the surface, resulting in longer tear film stability and reduced evaporation (2X more than leading competitors).*8,9,10
#Versus 1-DAY ACUVUE® MOIST MULTIFOCAL and ACUVUE® OASYS MULTIFOCAL.
OptiBlue™ Light Filter**—Now you can provide your patients with a product that has a 60% blue violet light filter, which is currently the highest level in the industry.¶,8,10
The visual needs and demands of patients have ultimately changed over time and will continue to evolve. It is important for eye care professionals to continue to consider alternative contact lenses and how they may provide a better visual experience for patients and potentially better outcomes.
Learn more about the ACUVUE® OASYS MAX family of products.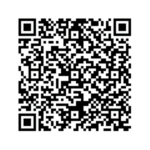 **Filtering of HEV light by contact lenses has not been demonstrated to confer any health benefit to the user, including but not limited to retinal protection, protection from cataract progression, reduced eye strain, improved contrast, improved acuity, reduced glare, improved low light vision, or improved circadian rhythm/sleep cycle. The Eye Care Professional should be consulted for more information.
¶Versus publicly available information for standard daily use contact lenses as of July 2022.
References:
1 Eyesafe estimate based upon Nielsen Q3 2019 Total Audience Report.
2 Patel S, Henderson R, Bradley L, et al. Effect of visual display unit use on blink rate and tear stability. Optom Vis Sci. 1991;68(11):888-892.
3 Tsubota K, Nakamori K. Dry eyes and video display terminals. N Engl J Med. 1993;328(8):584. doi: 10.1056/NEJM199302253280817.
4 Alabdulkader B. Effect of digital device use during COVID-19 on digital eye strain. Clin Exp Optom. 2021;104(6):698-704.
5 JJV Data on File, survey fielded to 468 contact lens wearing patients in the US in April 2022.
6 Cope JR, Collier SA, Nethercut H, Jones JM, Yates K, Yoder JS. Risk Behaviors for contact lens–related eye infections among adults and adolescents — United States, 2016. MMWR Morb Mortal Wkly Rep. 2017;66(32):841-5.
7 JJV Data on File 2022. Blue-Violet Filter Utilized in ACUVUE® OASYS MAX 1-Day Contact Lenses.
8 JJV Data on File 2022. TearStable™ Technology Definition.
9 JJV Data on File 2022. Effect on Tear Film and Evaluation of Visual Artifacts of ACUVUE® OASYS MAX 1-Day Family with TearStableTM Technology.
10 JJV Data on File 2022. Material Properties: 1-DAY ACUVUE® MOIST, 1-DAY ACUVUE® TruEye®, ACUVUE® OASYS 1-Day with HydraLuxeTM Technology and ACUVUE® OASYS MAX 1-Day with TearStableTM Technology Brand Contact Lenses and other daily disposable contact lens brands.
Important safety information: ACUVUE® Contact Lenses are indicated for vision correction. As with any contact lens, eye problems, including corneal ulcers, can develop. Some wearers may experience mild irritation, itching or discomfort. Lenses should not be prescribed if patients have any eye infection, or experience eye discomfort, excessive tearing, vision changes, redness or other eye problems. Consult the package insert for complete information. Complete information is also available from Johnson & Johnson Vision Care, Inc. by calling 1-800-843-2020, or by visiting www.jnjvisionpro.com.
© Johnson & Johnson Vision Care, Inc. 2023 | PP2023MLT4615v2
Read more from Johnson & Johnson Vision Care on WO.