Johnson & Johnson Vision Care, Inc., a global leader in eye health and part of the Johnson & Johnson Medical Device Companies, announced that the U.S. Food and Drug Administration (FDA) has approved ACUVUE® Theravision™ with Ketotifen (etafilcon A drug-eluting contact lens with ketotifen). Each lens contains 19 mcg ketotifen. Ketotifen is a well-established antihistamine. ACUVUE® Theravision™ with Ketotifen is the first in an entirely new category of contact lenses and brings forward a new wearing experience for contact lens wearers with allergic eye itch.
ACUVUE® Theravision™ with Ketotifen are daily disposable contact lenses indicated for the prevention of ocular itch due to allergic conjunctivitis and provide vision correction in patients who do not have red eyes, who are suitable for contact lens wear and who do not have more than 1.00 D of astigmatism.
Within the U.S., approximately 40 percent of contact lens wearers suffer from itchy eyes due to ocular allergies, and nearly 8 out of 10 contact lenses wearers with eye allergies agree that they are frustrated when allergies interfere with their normal contact lens wear. While allergy eye drops are a very common treatment, 1 in 2 contact lens wearers say that the drops are inconvenient to use.
The announcement follows positive Phase 3 clinical studies published in the journal Cornea and regulatory approval by the Japanese Ministry of Health, Labor and Welfare, and Health Canada, where patients already have access to the new lenses. According to the Phase 3 clinical studies, ACUVUE® Theravision™ with Ketotifen showed a clinically and statistically meaningful reduction in itchy allergy eyes as quickly as 3 minutes after lens insertion and lasting up to 12 hours; however, the lens may be worn for longer than 12 hours for vision correction.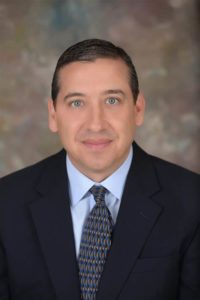 "Ocular allergic itch in contact lens wearers may soon be an issue of the past thanks to the decision of the FDA in approving ACUVUE® Theravision™ with Ketotifen," said Brian Pall, OD, MS, FAAO, Director, Clinical Science, Johnson & Johnson Vision Care. "These new lenses may help keep more people in contact lenses, since they relieve allergic eye itch for up to 12 hours, without the need for allergy drops, and provide vision correction."
"At Johnson & Johnson Vision, we are committed to bringing forward new technologies and innovations that can improve vision and overall eye health," said Thomas Swinnen, President, North America, Johnson & Johnson Vision Care, Inc. "This approval marks another significant milestone in Johnson & Johnson Vision's legacy of rethinking what's possible with contact lenses to meet the visual and eye health needs of people around the world."
For more information and to stay informed of product availability, please visit: www.acuvuetheravision.com. For full Prescribing Information, please click here and to view the Patient Instruction Guide click here.