By Maria Sampalis, OD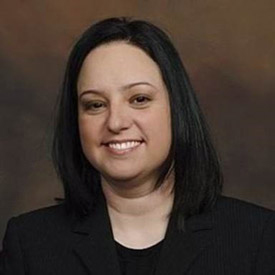 I'm sure many of us can agree that being a mom is hard and rewarding work. Being a mom is basically like having a full-time second job, so have we considered what skills being a mom gives us? How can we apply those skills to our careers as ODs? Read these four skills moms have that make them great ODs to work with.
Time Management. When it comes to time management moms really do take the cake. Moms are always thinking ahead to what needs to get done next. Planning is essential to getting through the day and making sure everything gets done on time. When you have a child, there isn't much time in the day to sit back and relax, so there needs to be some type of routine in place. Moms are always multitasking.
Decision-making. As a mom you learn to be able to adapt to any situation. Sometimes plans don't pan out the way we want them to, but it's a mom's ability to fall to Plan A or B that can really make the difference in those situations. Moms learn to have confidence in their intuition and make split second decision.
Communication. When you're a mom you need to learn how to navigate your way around a conversation and negotiate. Having a child means learning to think the way that they do to understand the message they are trying to convey. In the same token you need to be able to use this language to persuade them. This is no different than in the workplace in which you meet many different types of people that come from different cultures and communicate differently.
Discipline and Patience. Taking care of children can truly take the energy out of a mom, and yet they still manage to get up and do what needs to get done. It's this type of discipline and ability to take charge of your life and have a positive outlook on the day that is important to getting your work done. As a mom you learn patience.