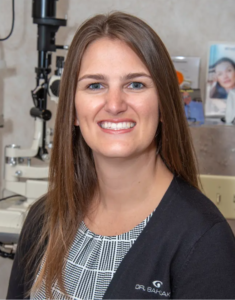 Drue Bahajak, OD, is a 2016 graduate of the Pennsylvania College of Optometry at Salus University. In her years as a student, she was fortunate to have rotations at Wyomissing Optometric Center, where she worked with Glenn Corbin, OD, and later at Kirman Eye with Gary Kirman, OD, where she currently practices.  In both of those settings, dark adaptation testing was the norm—not the exception. As a result, Dr. Bahajak can't imagine having to practice optometry without this essential tool. "All three doctors in our practice recommend dark adaptation testing for every patient age 55 and older," she says. "That's how strongly we believe in this test."
But just how much AMD is diagnosed at Kirman Eye? Quite a bit, says Dr. Bahajak. "Research clearly indicates that AMD is more prevalent than glaucoma and diabetes combined, and our charts reflect that truth," she says. As a consequence, there are fewer surprises because everyone in the practice is on the lookout, monitoring early AMD patients over time and doing everything they can to avoid the shock of sudden, unexpected vision loss.
HOW DARK ADAPTATION WORKS IN PRACTICE
Based on age, family history, or other concerns, the doctors at Kirman Eye schedule patients for dark adaptation testing. In the past, with only one dark adaptometer in a dark room, these patients would need to be rescheduled. However, since the new portable AdaptDx Pro became available, patients are often tested the same day.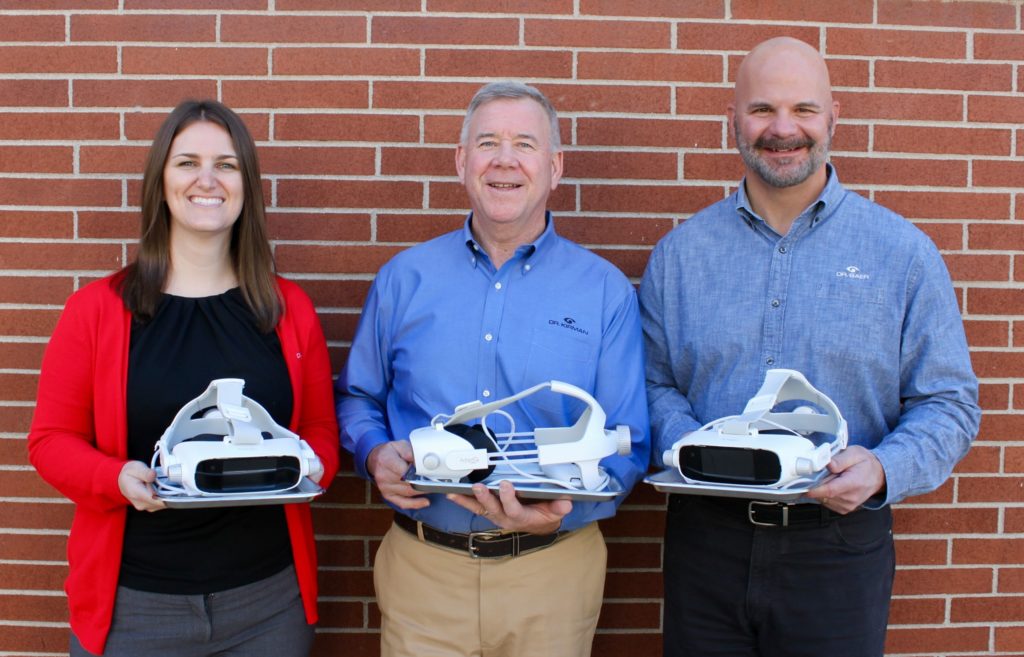 Not only was Kirman Eye the first practice to own an AdaptDx Pro, they actually invested in three devices so that each doctor had access to one at all times. Initially, Dr. Bahajak wasn't sure that the practice needed three devices, but there have been numerous times when all three devices are in use at the same time.  For example, it's not unusual for family members to be seen at the same time by different doctors. "I want to be sure that the spouse is hearing the same conversation from me and my colleagues," says Dr. Bahajak.  "We don't want to have one spouse take the test and then have them talk about it on the ride home and the other spouse says, 'I didn't hear about that at all.'"
OUR GOAL IS TO KEEP PATIENTS WELL
Like many of her colleagues, Dr. Bahajak emphasizes the need to be proactive, rather than reactive, noting that healthcare is moving more and more in that direction. "I would not feel like I was doing the best I could for my patients if I wasn't providing this test," she says. "I'm responsible for recognizing changes and detecting this disease as early as possible to help patients preserve their vision so they can remain independent, see their loved ones, and live day-to-day with the quality of life they've grown to expect."
"Optometrists screen every patient for glaucoma when we check IOP, but we aren't as proactive as a profession when it comes to screening for AMD even though it is three-times more prevalent than glaucoma," adds Dr. Bahajak. With that in mind, she says, dark adaptation should be integrated into the practice routine in every at-risk patient.
DARK ADAPTATION IS THE NEW NORMAL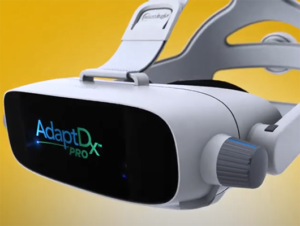 Although the curriculum has likely evolved since Dr. Bahajak was a student, at the time she says dark adaptation was not as heavily emphasized as it is now in most of the optometric magazines and in optometric CE programs. This makes sense since the first commercial dark adaptometer, the AdaptDx, was first released in 2014—just one year before Dr. Bahajak's rotations began. But now, she can't imagine practicing any other way. For Dr. Bahajak's generation of graduates, dark adaptation isn't something extra—it's something essential. "For me, it's just the normal thing to do," she says. "I've never practiced any other way—and I certainly wouldn't want to."