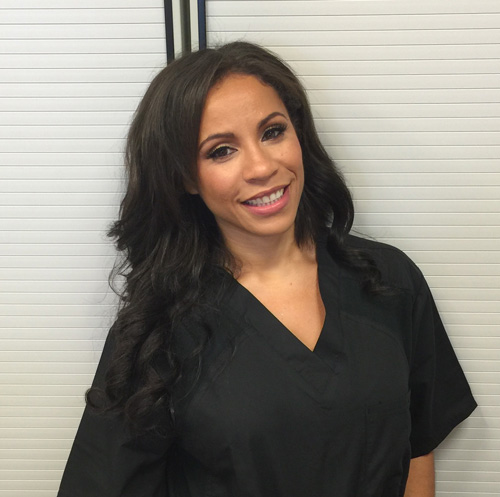 Jessica Marshall, OD, took a chance nine years ago and decided to work inside a LensCrafters. Taking on the sublease meant inheriting a practice that was devoted almost entirely to prescribing eyeglasses and contact lenses, but Dr. Marshall saw the opportunity and knew she could turn it around by putting her training to work and committing to practicing full-scope optometry.
Today, the practice bears little resemblance to what it once was. In fact, Dr. Marshall has doubled her bottom line, thanks to her strong commitment to medical services and a recent focus on age-related macular degeneration (AMD).
The early days
Dr. Marshall, a former New York City public school teacher, received her optometry degree from the State University of New York College of Optometry and completed internships in ocular disease at Keller Army Hospital, West Point Military and the East New York Medical Center-Brooklyn. Her LensCrafters-based practice, Marshall EyeCare Physicians, is in Holmdel, New Jersey—about a 30-minute drive from the Big Apple.
Long before Dr. Marshall entered optometry school, she had an interest in health and a particular passion for nutrition, which began when she was young and her mother was diagnosed with multiple sclerosis. "Because my mom didn't handle nutrition well, I recognize the barriers to education and how patient personality can impact dietary behavior," says Dr. Marshall. She continued to discover more about the connection between nutrition, ocular health and overall health. She became increasingly committed to the cause, which eventually led to exponential practice growth and a well-established presence in the community.
"Many practitioners don't take the time to talk to their patients about antioxidants and other nutrients, so whether it resonates or not, patients recognize and appreciate the high level of interest and unique care that we offer," she says.
When patients hear about AMD, the interest level is high."So many people know someone who lost vision or lost the ability to drive due to AMD, so it touches people even more so than diabetes or glaucoma," she says.
Although there are numerous risk factors for AMD, patients can control some, such as diet, exercise and smoking, she adds. Dr. Marshall's goal is to empower patients to do all they can to prevent, reverse or slow AMD progression by modifying these key behaviors.
Community outreach
The practice organically grew as a result of the emphasis on nutrition and the unique care that Dr. Marshall delivered, but the real tipping point came when she added dark adaptation testing to her list of services and married the concept of early detection to the importance of proper nutrition.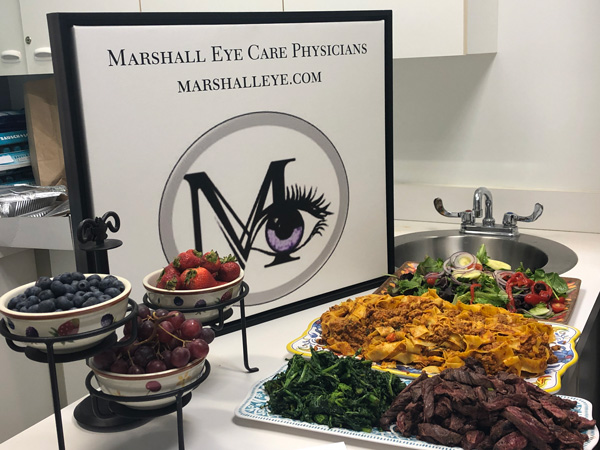 "We started a community outreach program called Macula Monday," says Dr. Marshall. The practice advertises the quarterly event in the local papers and orders locally made, eye-healthy food, including kale salad, smoothies, pomegranate juice and any other delicious foods that are high in antioxidants.
Macula Monday is free and open to the entire community with a reservation. "People love free food, and most are unaware of how good healthy foods like kale can taste. We hand out recipes, business cards and invitations to our next event so these prospective patients can also tell their friends about our events."
The practice limits attendance to 40, and everyone who attends Macula Monday gets a free AdaptDx Rapid Test. "It's remarkable how many people fail the test and need to come back for a full exam," says Dr. Marshall. "It makes me rethink all those cases in which I suspect cataract is to blame for night-vision complaints."
Business model
Dr. Marshall has chosen to write recommendations for supplements on an Rx pad rather than sell them from the office at this point. "Although I'm prescribing more supplements than ever before, for the time being my emphasis is on detection and education."
The practice is about a year into its implementation of dark adaptation, and her newly diagnosed AMD patients are doing well and grateful to have been made aware of their disease so they can be proactive.