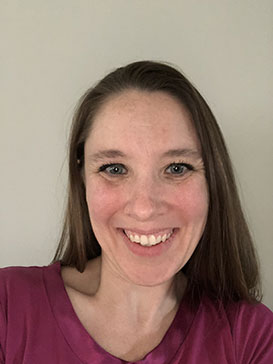 When Amy Rudser, OD, of Lakeville, Minnesota, opened her practice cold nearly 12 years ago, she agonized over where she could save some money. "Do I buy new equipment? Do I buy used? Do I need it?" Those were the questions she asked herself and as many colleagues as she could.
Some advice that she received is not advice that she would share with other young ODs starting out now. Namely, she was guided by advice that an autorefraction system wasn't necessary. Manual refraction would be fine for an OD just starting out, she recalls. She also purchased some of her exam lane furniture used, both penny-wise and pound-foolish mistakes, she learned.
One day a large patient leaned back in her exam chair—and snapped it. Aside from the embarrassment that her patient suffered, this was Dr. Rudser's only functioning exam lane. "I ordered a Marco chair the second time around. Within two days, the Marco team delivered and installed the new chair. They assured me it would never break," she says.
At the same time, she upgraded from a manual phoropter to a Marco TRS-5100 autorefraction system, too. "Ergonomically, optometrists go through a lot of repetitive motion. A manual phoropter involves crazy bad ergonomics," she says. She could hear
"literal crunching in my shoulder 20 to 25 times a day when I was using my manual phoropter," she says. She didn't have any accompanying pain or loss of range of motion—yet, she says. But when her chair broke, it made her wonder what she was waiting for.
Why not improve the experience for patients and herself alike?
"One-and-a-half days after I had the Marco system installed, my shoulder crunches dropped down to five and then even less," she says. She realized it was a worthwhile upgrade simply for her own longevity in the profession, but other benefits started piling up quickly.
"The return on investment is a no-brainer. The sales of my eyeglasses went up rapidly because the system really sells the new prescription for you," she says. In fact, she had to bite her tongue so she wouldn't impede the shift. "When there's a small change in
the prescription, I could talk patients out of buying eyeglasses all day long. The first week that I had the Marco system in place, I
would show patients the 'small' changes in the prescription, and they'd say, 'Oh, yeah, that's really noticeable.' I had to stop myself from saying, 'Really?'"
She's come to realize that if patients appreciate the difference in the exam room, they're probably going to notice a much more
significant difference in their day-today activities. "It makes patients much more comfortable to decide for themselves that the new prescription is going to make a difference for them. So they're happier with their purchase as a result," she says.
"I don't have a big practice, but having Marco technology has really helped me because of how many more people purchase eyeglasses here. It has more than paid for itself," she says.
Dr. Rudser is preparing to equip a second exam lane. This time, she's not cutting corners. "I wouldn't think about putting a manual phoropter in," she says. As the practice continues to grow, she recognizes that at some point, the faster refraction process using Marco technology will be a benefit. At this point, she has the time to do the refraction herself and engage in relatively leisurely conversations with patients about the products and services that could help them. But as the practice and the community grow, she's happy to know that she has the technology in place that will allow her to collect the data that she needs quickly and efficiently. If she needs to pare a bit of time to manage more patient exams per day, she can do so without compromising any quality of care.
"My exams are already faster than they were, but I'm using that time as more face-time with patients. It gives me a chance to talk about family members who might need eye care and more. I know that the system is intuitive enough that when I get to the point of delegating this to a trained technician, I'll have no trouble doing that and just checking the results," she says.
Dr. Rudser says that the Vision Source® vendor relationship with Marco was a factor in her decision. "As I talked to colleagues who had such great experiences, that influenced my decision. Marco has been an amazing supporter of Vision Source, so there was no question that I would choose the company." In fact, her only regret is that she didn't do it sooner. "I wish I had realized at the start that I'd be paying for new equipment shortly down the road. It's pennies more in the grand scheme, and that's the advice that I'd give to someone starting out."