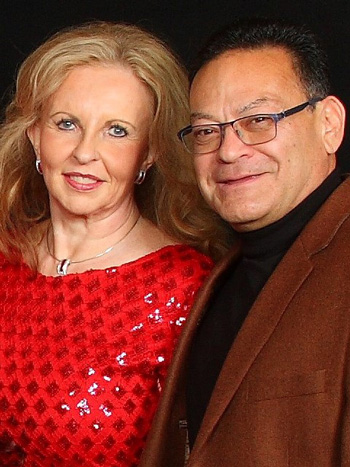 Last year, as Jewell Ginter, OD, prepared to relocate her office, she was considering which refracting system would be best to accommodate her four full-time doctors who would be operating out of 10 functional exam lanes. "We were in the process of switching to a cloud-based electronic health records [EHR] system, and we needed a refracting system that would integrate with our existing EHR and the new system," Dr. Ginter explains. There were a few other must-have points on her list, including fast, efficient processing with proven accuracy for a large volume of patients and a tilt chair with a small footprint.
When she met with Dave Hale, Marco area manager, at last year's Vision Expo West, the pieces started to come together; Marco could address everything she sought in her refraction technology. She could envision how the instrumentation would improve office flow and how chair, and stands available from Marco would fit well with their desired layout in the new exam room spaces. "Marco technology is definitely superior to anything else we tried, but, additionally, Hale was so knowledgeable and a big asset in implementing the process and equipment very effectively," she says.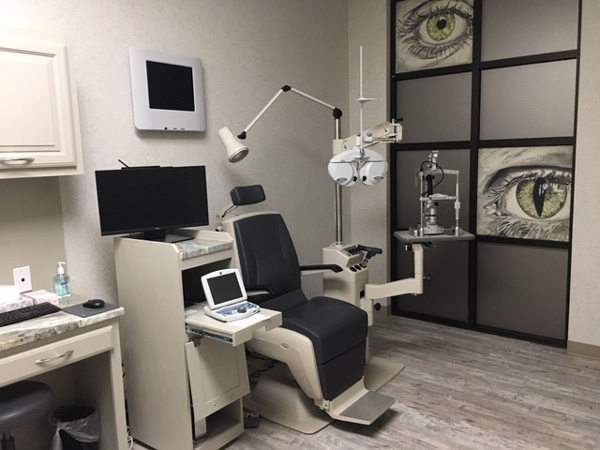 Increased sales
An immediate factor in the practice's increased sales is that Marco's technology allows easy comparisons of an old and new prescription, which allows patients to see at a press of button how much they can benefit from an updated prescription. Not only does that help patients say yes to new eyewear, but it's also a fast conversation.
Greater efficiency
Efficiency is important to this growing practice. Early this year, Ginter Eyecare Center opened its doors in its new location, five blocks
away from its former home. It occupies most of the building—about 12,500 square feet—with one tenant and another one under
negotiation. Six sets of chairs and stands came over from the old space, and Dr. Ginter also added five Marco E-Z tilt chairs and
Deluxe 2 stands with four Marco M2-Ultra M slit lamps. She also purchased 10 Marco TRS-5100 Digital Refractor Systems with
Marco SC-1600 LCD Acuity Chart Systems. Their pretesting area now features two Marco ARK-1A Auto-Refractors and Marco LM-7
Auto-Lensmeters.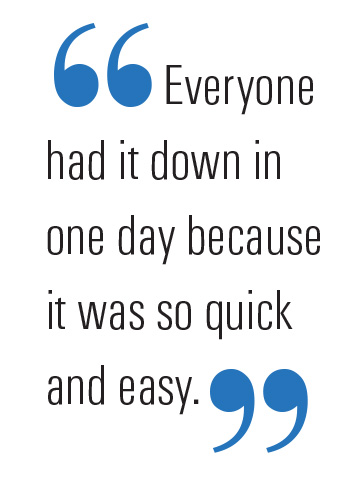 Fast training
Hale came to the office to train the doctors and staff, and he even stayed in town to help out the next day. "But everyone
had it down in one day because it was so quick and easy," Dr. Ginter says. The experience with the Marco technology has been
extremely positive across the board for the entire team. "We've found the Marco equipment to take less space and be very quick and easy for our employees, and the doctors are learning to be more efficient with the patients," Dr. Ginter says. The technology allows the team to keep on pace with smooth patient flow, a great improvement from the old office, where the autorefraction systems were slower and so was the network.
Steve Barclay, OD, an associate in the practice, adds that the new technology allows the technicians to build their confidence in the refraction process from lensometry and K readings to autorefraction, as the system automatically adjusts for the technicians. "They can put all of this on a card for easy data transfer to the refraction system and smooth integration with the EHR," Dr. Barclay says. He says that he also has enjoyed the slit lamps from Marco, which he says provide great macular views with an LED light source, which seems to give off less reflection.
Dr. Ginter's office manager Alice Hernandez appreciates that it's easy to train new employees on the Marco instrumentation. Dr. Ginter adds that the office works with optometry student externs from Rosenberg School of Optometry, University of the Incarnate Word, and instruction on this new technology has simplified the education process.
Dr. Ginter says that the expansion of the optical area—from 700 square feet in the old office to 2,500 square feet now—coupled
with their new technology has dramatically increased the practice's capture rate from 50 percent to more than 75 percent in just a few months. "Patients were not staying to purchase product," she says, but the change in the process has sped up the exam process and patients are eager to browse in the expanded optical with its more expansive frame displays and new styles.