For a large part of her career, Susan Wiley, OD, moved with her husband, a U.S. Air Force officer, across the country as well as on two overseas tours. For each relocation in the U.S., she took the state board so that she could practice there. "I've been licensed in eight states, and four of them are currently in active status," Dr. Wiley says. "I have enjoyed the many places that I have lived. It is wonderful that optometry includes the flexibility and opportunities to step into professional roles with each move."
Dr. Wiley moved to McLean, Virginia, about seven years ago and was looking for her next opportunity when she reconnected with her former colleague, Sue Downes, CEO and co-founder of MyEyeDr. "I saw she was building this company to be a force in optometry, and I joined as soon as I moved to the northern Virginia area," Dr. Wiley says. At first, she covered several offices, but when MyEyeDr. acquired an optician's office in McLean, she became its full-time OD.
The company has evolved since 2012 when Dr. Wiley joined, and she credits Downes. "Sue is very intelligent, ethical and committed to optometry and its doctors," Dr. Wiley says. "Our growth has been rapid, but it's been thoughtful." MyEyeDr. ensures that the associate and doctor experience is commensurate to its commitment to providing a best-in-class patient experience, she says.
Employment Benefits
Dr. Wiley has worked as an associate in a number of practice settings in optometry and ophthalmology, and MyEyeDr. offers great value to its employees. The company invests in advanced technology to improve patients' experiences and clinical decision-making, she says. She enjoys the work/life balance the company provides. "It's nice to step away at the end of the day knowing that staffing is taken care of and payroll will be met," Dr. Wiley says. There's also a 401k, paid time off, a continuing education stipend and health care benefits.
True Teamwork
As the company's tagline—Eye Care + Eye Wear. Better Together— states, working closely with the optical staff is an integral part ofpracticing with MyEyeDr. Dr. Wiley says that she's in constant communication with her manager, and they hold team huddles to keep everyone on the same page. Once a month, everyone gathers together for a meeting on a Saturday morning.
Professional Support
MyEyeDr. looks out for its team members in a number of ways, from keeping tabs on state board requirements to dues assistance for members of the American Optometric Association. Staff training is a priority, as well. As the company has grown, it has appointed clinical directors and clinical field managers, so local doctors have a key person to talk to right in their district if any issues arise related to patient care or procedures. The company's chief medical officer is an optometrist who provides leadership at the corporate level and is available to all of the ODs for consultation on professional matters or company policies.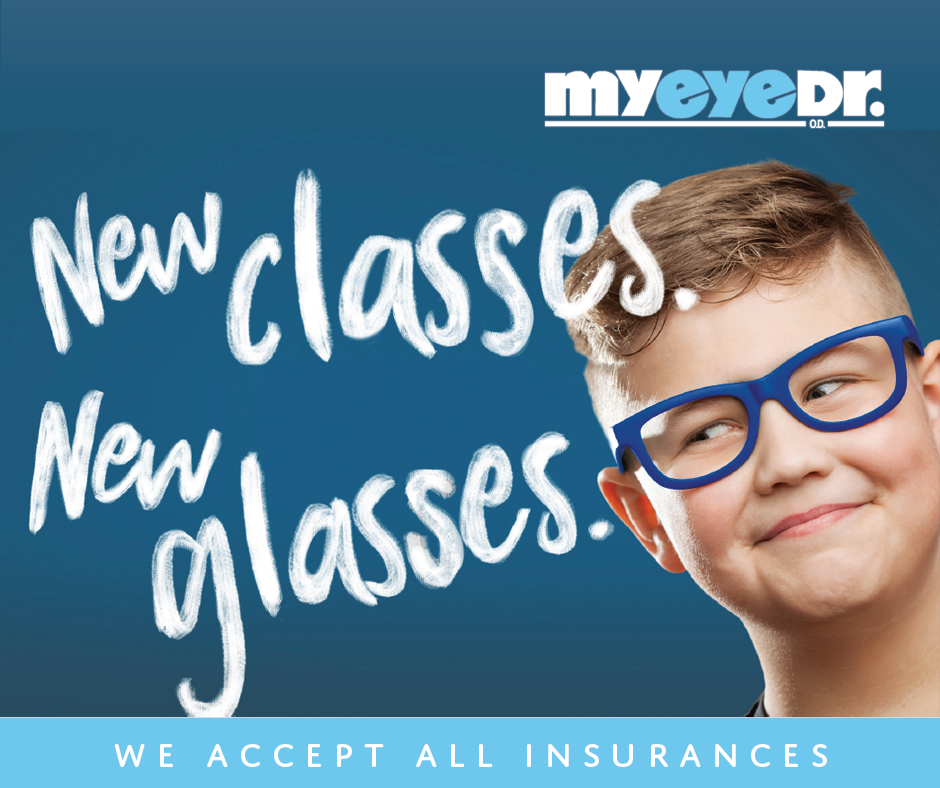 Warm Welcome
Dr. Wiley says that the comprehensive onboarding program for new optometrists is customized for each doctor and carried out by the team of clinical managers. Feedback from the new doctors has been overwhelmingly positive. "As one of several clinical managers in our region, I have enjoyed welcoming new ODs to MyEyeDr., introducing them to the policies and procedures of the practice and offering them support as they settle into their offices," Dr. Wiley says, adding that their quarterly doctors' meetings are a great opportunity for socialization and networking. "I believe that we all enjoy being part of a large and dynamic group of ODs."
Endless Opportunity and Flexibility
Dr. Wiley sees MyEyeDr. as a great match for new and experienced ODs alike. "We see doctors from every walk of life, mode of practice and every school." ODs can find a match for their focus area, too. For example, her practice has a reputation for its contact lens fittings and relies on a relationship with local ophthalmology practices for ocular disease care, but Dr. Wiley has MyEyeDr. colleagues in Virginia, North Carolina and Florida who are more medically focused, treating patients for glaucoma and other conditions.
And for doctors like her, who may need to relocate every so often, Dr. Wiley knows that the team at MyEyeDr. would seek to find a new placement within its growing community, be it Texas, Connecticut or someplace in between.