Doctor finds opportunities to lead.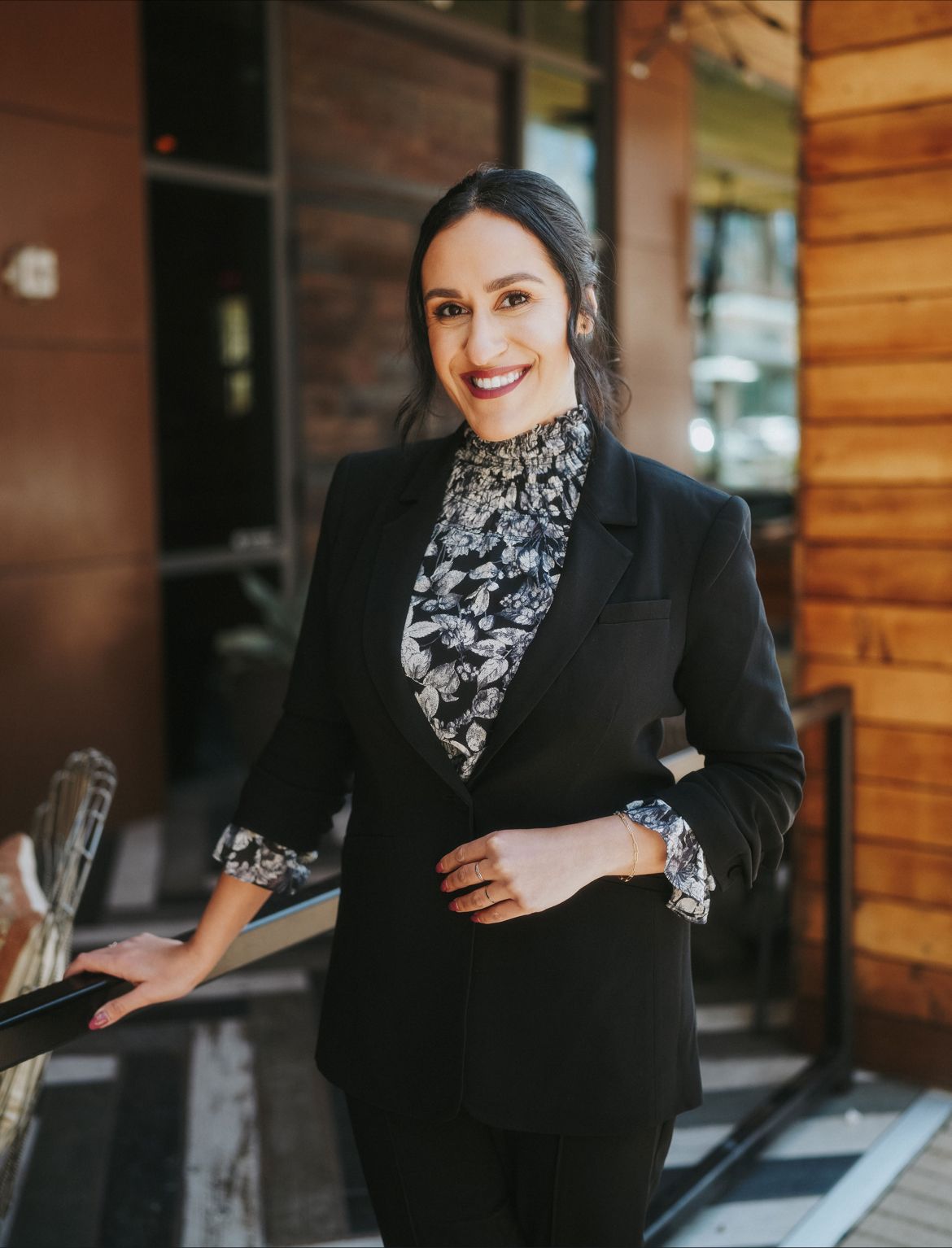 Parisa Foroutan, OD, had been an associate at First Eye Care in Plano, Texas, when it partnered with MyEyeDr. in January 2020. She was excited yet hesitant about joining a new company. The company and she shared a similar goal—to help patients live their best lives. When a clinical field manager position opened just two months later, she applied for it.
SUPPORT FROM THE START
The pandemic hit soon after, all hiring was halted, and like many, Dr. Foroutan's future felt uncertain. During that difficult time, she says MyEyeDr. "put employees and care for public safety and us [employees] at the forefront of all decisions." She and other ODs were supported, and she says, "the process was managed and flowed well."
"That made me confident in the decision I had made to stay with MyEyeDr," she says. "Eventually we were able to return to the clinic. While some of our processes changed, the autonomy I had in patient care never changed. The values of the company always seemed to align with mine."
When the position reopened in 2022, she jumped on it. She is now the Market Clinical Manager and aims to strengthen the relationship between clinical ODs and leadership.
Instead of reporting via the internet, Dr. Foroutan has made it her mission to build bonds with her 94 doctors at her 49 Dallas Fort Worth (DFW) and west Texas locations and lead "with compassion and curiosity." The 200-mile weekly trek to DFW locations and quarterly flight out west ensures continued collaboration.
BETTER FOR EVERYONE
"Every doctor, practice and staff are unique," Dr. Foroutan says. "Each location has its own unique barriers and needs but also strengths." The practices vary in size and age, with some newly integrated locations requiring more attention as they transition and adopt new processes, Dr. Foroutan says. "Usually during those first few months, my focus is to learn about the doctors and their practice and support them through the growing pains of a merger."
Spending time in the office and face-to-face with patients and staff allows Dr. Foroutan to see more than numbers on a spreadsheet. She sees the ins and outs of how a practice is running up front and in the exam lane and, just as importantly, how staff are working together. She'll "observe the entire patient journey from the moment they enter an office" to take note of every aspect. From watching preliminary testing with technicians to the exam with the doctor to the optical handoff, Dr. Foroutan leads by sharing feedback with the team on her thoughts and welcomes ideas and discussion to celebrate wins and acknowledge needed adaptations.
SHARING IDEAS
She often makes note of a new process or efficiency—or staff appreciation ideas—to share with others in the MyEyeDr. network. For example, she's shared how techs can guide the patient's head to take Optos images more efficiently. And she's spread word about interesting practice ideas:  providing fresh lemonade to waiting patients, doctors entertaining pediatric patients to make their visit easier, ways to strengthen relationships and partnerships, ways to increase office revenue and more.
Not only do Dr. Foroutan and the team identify where they can streamline, but the patient experience is often improved. "At the end of the day, we are all optometrists and eye care professionals with the same goal: to give our patients the best care possible," Dr. Foroutan says. "Together, we can elevate the care we provide."
"Where I see myself going now is a future of endless possibilities," she says. "I see myself sharing my story to empower others to take chances and not be afraid, and I am grateful to be able to get up each day and make a positive impact that affects our patients and eye care on a larger scale with MyEyeDr."
Read more stories about women ODs who are advancing their careers at MyEyeDr. here.