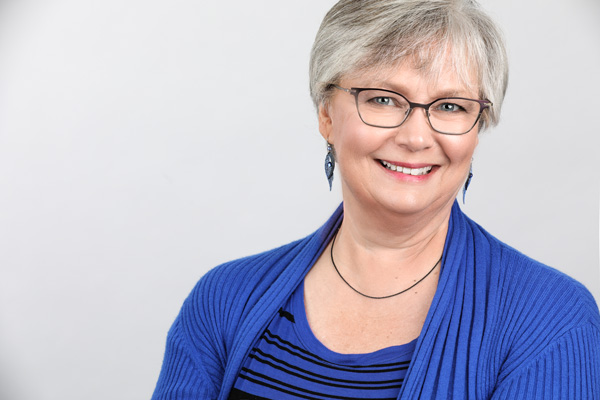 About 12 years ago, Donna Hillsgrove, OD, came to a difficult decision. Her private practice needed her complete attention, but so did her middle-school-aged daughter. When Eye Care Associates approached her to say that the group was planning to start a practice in Chapel Hill, North Carolina, she was interested in hearing what it might offer.
She ultimately chose to sell to the group, continuing to work in the same building in which she started her practice in 1992. "The team stayed fairly intact, and most of the patients have stayed," she says. In fact, when patients moved to places where the company had offices, the transition was simplified because the patients didn't have to come to retrieve records.
"Because I did my homework before making the decision to sell, I knew what to expect. On my first day as an employee rather than an owner, I noticed that there was more support around me, but it still felt like 'my' practice—without the business decisions hanging over me," she says.
In December 2014, Dr. Hillsgrove experienced her second merger—as Eye Care Associates partnered with MyEyeDr. This time, she wasn't as personally involved in the sale; she already knew she and the team would stay in their same office. "It was less of a transition for me as the doctor than it might have been for some of the team members who now reported to different people," she says. But it was a fairly simple transition that kept her feeling like she was still part of a core group with a mission to provide excellent eye care.
Time to explore
Dr. Hillsgrove says that divesting herself of practice ownership provided her with time to find other areas of interest. "When my daughter was still in school, I volunteered. In the earlier years, I wasn't able to do that because I was either seeing patients or I had brought accounting work and other business papers home with me," she says.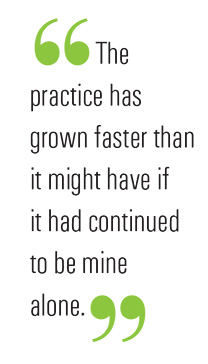 "I'm more involved with my church; I have time in the summers to go kayaking. The duties of being a business owner ate into everything. I might have still tried to do these other things, but I would not have had the same level of mental or physical energy to commit to them," she says.
An entrepreneur's understanding
The experience of having owned a practice has helped her—and her employer. "The practice has grown faster than it might have if it had continued to be mine alone. We have brought in some additional equipment, and there's a larger support team. We have an expansive frame selection, and our strength in numbers allows us reduced cost of goods that we can pass along to patients," she says.
Having been an owner, she says that she understands the process that goes into some of the decision-making. While she could run the calculations, she is glad that she doesn't need to. "I don't have to worry about whom I'm going to find to replace a staff member who is leaving or how to cover the front desk when people are on vacations," she says. "I have an appreciation for what happens in the background, and I'm glad to be where I am, focusing on the patients."
Providing guidance
Over the years, even when she was in private practice, Dr. Hillsgrove made it a point to help others who wanted information. "If I had students from one of the universities ask to shadow me, I'd try to create a part-time job for them so that they could really learn more about what happens in an optometry office. Several of them went on to optometry school," she says.
Now she is able to do that on a slightly larger scale. Although she holds no formal mentoring position within MyEyeDr., she is eager to help. "You don't learn everything you need to learn in optometry school, so I enjoy being able to support some of the younger doctors," she says.
Those opportunities were always available to her, she says, but her experience with her own daughter showed her how difficult it was to accept them. Now that she's not worried about running the business, she can take time to mentor students and young ODs. The opportunities are all around, she says. "We hold doctors' meetings once a quarter. These are designed to be informative, usually with a vendor presentation and business meeting, but they're also social. These are great opportunities to hear from others and share what I've learned," she says.
She adds that she has been able to maintain what motivated her and minimize those worries that distracted her from things that mattered more to her.