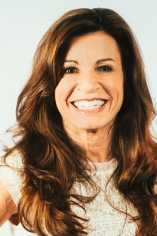 Over her career, Tracey M. Glendenning, OD, FCOVD, has come to understand the challenges of recruiting optometrists in North Carolina. It's a difficult process because the state has its own separate board exam. Over the years, she and her husband, Chris Glendenning, OD, took it upon themselves with great joy to work with recent graduates to help get them ready to pass boards and join their previous company.
That company was Doctors Vision Center, and in 2013, MyEyeDr. acquired it as MyEyeDr. expanded beyond its Washington, DC, and Virginia base into North Carolina. "When we joined MyEyeDr., we became part of an organization that had 77 locations. Today,
five years later, there are well over 430 offices," she says.
Expanding opportunities
With the expansion of MyEyeDr. into North Carolina and more recently into the Midwest, Northeast and South, Dr. Glendenning says she had a unique opportunity to craft a role that allowed her to pursue the things that she loves: recruiting in addition to providing clinical care. "Over the past three years, I've gradually reduced my clinic schedule from seeing patients five days to two days a week," she says. It's an ideal schedule that allows her to "do what I'm passionate about—recruiting future optometrists into MyEyeDr., while continuing to be involved with patient care. I have been providing patient care for over 26 years, as well as providing neuro-optometric rehabilitative therapy for many of our military and acquired brain injury patients in southeastern North Carolina."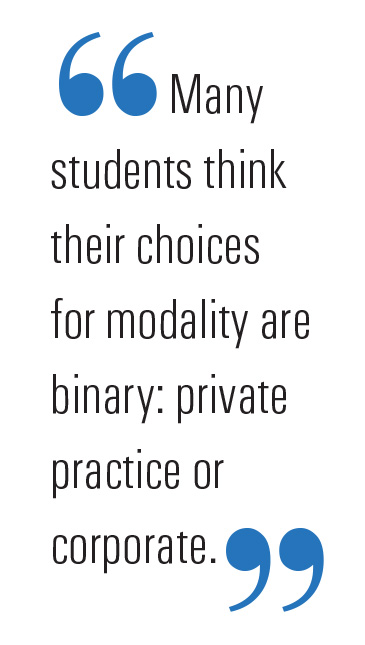 Dr. Glendenning says that her role serves many purposes. She not only gets to talk to students and interested doctors about what it is like being an optometrist with MyEyeDr., but she also gets to speak with owners who are considering selling their practices. She has been through her own practice transition and can help talk through any questions or concerns that they may have. "Most recruiters aren't in the trenches and can't share that kind of experience," she says.
LOOKING BEYOND PATIENT CARE
Being able to step outside of patient care demands and into a leadership role with this dynamic organization has provided her with an opportunity to see where optometry is going. "When I talk to optometrists who are concerned about the future of eye
care, I'm able to tell them how much I've learned in terms of management, training and leadership from this organization. So much is changing in terms of delivery of patient care, but at MyEyeDr., the patient remains at the center of our focus."
Talking with students at the schools of optometry is time well spent, according to Dr. Glendenning. "Many students are not aware of all their career options. They often think their choices for modality are binary: private practice or corporate. There's not really a category for a hybrid organization like MyEyeDr.," she says. "They are surprised to hear all that we can offer, from clinical care to leadership opportunities. It's the perfect balance of private practice with the support of a larger organization. The best part is we are still growing and getting stronger with each new affiliated practice that joins, thus providing more opportunities for optometrists and associates to grow."
Dr. Glendenning saw the opportunity early on in her career to become involved in setting up young optometrists for success. That interest, along with the changing circumstances of ownership, put her on a course for her to pursue her passion in recruiting at MyEyeDr. "I am incredibly proud of the work that we are doing here, and I am grateful to be part of an organization that recognizes the talents and passions of its doctor community to benefit the future of optometry," Dr. Glendenning says.