When Nancy Solsaa, OD, decided to join America's Best Contacts & Eyeglasses immediately after graduating from Illinois College of Optometry in 1995, she didn't expect it to become the place she would spend her career. But 22 years later, it is still home, as the company has continued to meet her needs.
"I chose America's Best simply because I needed a job. I liked the fact that I could concentrate on doctoring, not on running a business. Plus the guaranteed salary was appealing," she recalls.
As her lifestyle demands changed, she found that she could adapt her job, too. Originally from South Dakota, Dr. Solsaa started
working for America's Best in Louisiana. After nearly five years there, she and her husband began to think of starting a family. They wanted to return closer to their roots for that—and the company offered Dr. Solsaa a position in Lincoln, Nebraska, where she remains today. "One thing that's nice is that it's the same process, just with different people. There's a consistency across the offices. Even though each one might have a little different feel, as far as the major systems and processes, they're the same. That's familiar whether
you're filling in somewhere or if you're moving to a different state," she says.
For her family, it meant a solid living, which allowed her husband to stay home when their daughter was young. Now that their daughter is older, he can participate more actively as a baseball umpire. "I'm grateful I was able to have a job that provided us with those benefits," she says.
Ten years into her career, America's Best was acquired by National Vision, Inc., and Dr. Solsaa says that she noticed it became a
more doctor-centric company with that shift. "Leadership has implemented quite a few changes and programs that are helping doctors
succeed in our practice setting," she says. For example, Dr. Solsaa is now an Area Doctor with the company, a role that lets her develop her leadership abilities and ensures all clinical matters are discussed doctor-to-doctor. She can encourage doctors in her area to share their best strategies with one another, and she can bring to or gain new ideas from her colleagues at the corporate level. She also sets the schedules for ODs in her district. "I coordinate their time off and schedules. I want doctors to feel that they can participate in family life, too," she says.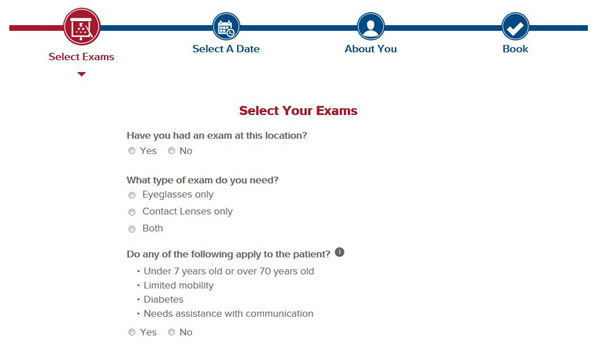 "One of the newer programs developed by National Vision that I'm involved with, also, is the mentorship program that helps onboard new doctors to the company. I bring them into my store or I go into their store for training. I become a resource for those doctors, providing them with a point of contact and a sounding board as they gain experience in the store," she says. That's important because efficiency in the practice is one factor that can help keep prices down, she says. "We do strive to be busy, but doctors should know that there are allowances for patient scheduling. When there are patients who might take more time because of their age or a need for a translator, we can block off extra time for them," she says. "By providing well-trained staff members who can take care of the pretesting, National Vision gives doctors the tools to be efficient."
She notes that she has always had a great relationship with technicians. "I want to be approachable so that they will come to me
with questions and vice versa. We strive for that relationship with our general managers and staff," she says. For example, National Vision studied the patient flow in the practice and realized that shifting the schedule to take a later lunch break and work later into the evenings allowed the practice to accommodate more patients when they were asking for appointments.
She particularly enjoys seeing doctors whom she has met through the mentorship or Area Doctor programs at the annual CE meeting hosted by National Vision for its doctor network. "During these events, we can satisfy most, if not all, of our CE. It's a great way to meet senior management people who are truly interested in what we think and say, and it's wonderful to reconnect with people I've helped onboard, as well as former classmates and acquaintances who have joined the company in the past year," she says.
As Dr. Solsaa says, it's not that she set out to be a lifelong America's Best OD, "but the further along I got, the less reason I saw to
look elsewhere. I've made this my career, and I am happy that I did."