National Vision, Inc. presents career opportunities she had not anticipated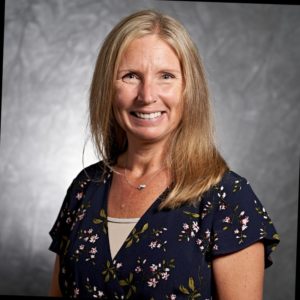 Jennifer Lo, OD, grew up in southern California and has been around the optometric world all of her life. Her father, now in his 70s, has been an OD for decades and still practices two days a week. From a young age, Dr. Lo was immersed in her dad's passion for optometry as he shared stories of patient successes around the family dinner table. But she also sensed the stresses he felt in running a private practice, including endless paperwork and staffing matters. She knew she wanted to be able to help patients and make a difference like her dad did; she also knew she did not want the demands of a private practice.
Dr. Lo moved East to Philadelphia to attend Pennsylvania College of Optometry, but the West coast was home. Once she returned to California after graduation, she established herself in a managing OD position at LensCrafters in Palm Springs. "Learning how to be an OD and working with lots of retired patients was fun," Dr. Lo says. "I had some of the best patient satisfaction results — and financial results too." After just one year as managing OD, Dr. Lo was offered a leadership position where she would be supervising the other managing ODs. "I was young, and I didn't have much experience, but I jumped at the chance," she says. LensCrafters then moved her to Seattle, where she was the first Regional Director of Operations who was also an OD.
STEPPING INTO MANAGEMENT
Working with store general managers, and independent sublease doctors, every day offered her a plethora of knowledge about the needs of the staff and what she could do to support the independent practices as well as the patients and team. Thinking she would eventually return to California, she ended up settling down in Seattle with her husband – also an OD who now owns a successful private practice.
What is it like to be married to a fellow OD? "We learn a lot from each other. He has questions about HR issues or how a big company would handle similar issues. And he's a great resource for me on what patients in the private practice setting are asking for."
Dr. Lo continued her career path as an eye care director. She was enjoying her work, but she found herself wanting to explore other options, including getting back into patient care. She discussed practicing positions with a recruiter from National Vision, Inc., but ultimately took an optometrist recruiter position with what was then a small recruiting team. While not what she had originally planned, the excitement of playing a critical role for the growing company was too good to pass up. And that proved true – as the company and the National Vision Doctor of Optometry network expanded, so did her opportunities. Today, Dr. Lo is the recruiting director for optometrists, leading a growing team of talented recruiters.
LEARNING FROM EACH OTHER
At National Vision, Dr. Lo helped create a program to bring doctors together to discuss ideas and learn best practices from one another, as well as from more experienced doctors who had been practicing in the network for years. Now called the Mentorship Program, it has "ballooned into a large program that is a significant benefit provided to most doctors in the network."
The career options for optometrists affiliated with the National Vision Doctor of Optometry network continues to expand, she says. "If someone wants to be an ambassador or serve on a clinical panel or be a recruiter, the opportunity is there," Dr. Lo says. "I tell doctors that if they want to be involved in more than patient care, all you have to do is ask. With us and the practices in the network, you'll have the support and the guidance to be successful." Now recognizing both the OD side and the recruiting side of things, Dr. Lo has a good all-around feel for who would be the perfect fit for specific positions. With her knowledge of the exam room environment and what practices need in order to thrive, she enjoys matching ODs with the fit best for them. "I love telling my story and talking to candidates about why our network may be a good option for them," Dr Lo says. "I love asking questions and learning more about people, too."
ADVOCATE FOR YOURSELF
As an OD who landed in a role outside of direct patient care, Dr. Lo would tell others in her position to advocate for themselves. "Keep asking what more is available for you," she says. "Don't be afraid to speak your opinion, offer solutions and be part of the process. Listen and learn from everyone around you, take the time to ask for feedback and ask for coaching from others."
Working for National Vision has helped Dr. Lo hone her leadership skills and fulfill her career ambitions. She enjoys the company culture and how passionate everyone at the company is. "It's contagious," Dr. Lo says of the enthusiasm of her team. "It's a very positive environment with opportunities to celebrate wins." She also appreciates the flexibility to work in Seattle for an Atlanta-based company. Working from the comfort of her own home allows her to be the best supporter and source of guidance for her team – and still have the energy to be a mom and wife. "Where I am in my career with National Vision, I think I have the best of both worlds," she says.