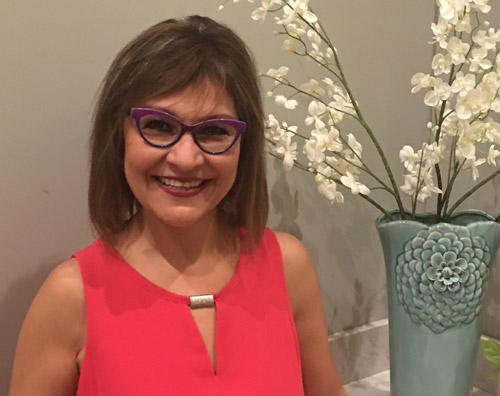 Susan Mozayani, OD, says that she's hearing more complaints of symptoms of dry eye at Marin Eye Care, her practice in Novato, California. "It seems to be getting worse in our area." It's been a focus of hers since the cold start of the practice 14 years ago. "I decided to expand in the area of dry eye therapy so that I could address issues and educate patients," she says.
Dr. Mozayani, who started her professional career in clinical science researching leukemia, made the switch to optometry 24 years ago because she loved that she could make these connections with patients one-on-one, provide excellent care and impact their lives. When she started focusing on dry eye, she began noticing trends about how patients controlled their symptoms in the past. "A lot of their former doctors had told patients to get eye drops, but the patients were confused about what to get or they got something that didn't work. They were left on their own while still suffering," she says.
Make it convenient
That was one major draw that Dr. Mozayani saw in working with Natural Ophthalmics—she can carry the products right in her office, and the company provides her with exam room samples and brochures that help her educate patients. "I prescribe the kind of eye drops that they should have," she says, adding that she doesn't want them to get bargain products at the drug store. "I tell them to get the best because they don't have to use as much, and it's more productive in the long term. Then I tell them we have them in stock." It's a convenience that patients appreciate. "Patients don't want to have to walk around the pharmacy. They are more compliant and happier when you take the time to hand the product to them. They respect you."

Her most popular seller is the Women's Tear Stimulation Eye Drops, and she even offers them for sale on her website as well as in the office. "These women's drops are the best," Dr. Mozayani says, adding that husbands of her patients often come in and say, "'What drops did you give my wife? That's what I want!' So I dispense Tear Stimulation Forte Eye Drops."
Dr. Mozayani also likes the Allergy Desensitization Eye Drops for relief from itching, burning, watering, edema and general ocular sensitivity. She has used the Floater Pellets for floaters resulting from post-surgery or injury cases. The pellets, taken orally, use a formula containing seven homeopathic active ingredients to trigger the body's natural ability to dissolve floaters.
Patients like natural options
Dr. Mozayani discovered Natural Ophthalmics at a convention a few years ago. She attends events looking for new products and brought back samples to try on her most challenging cases. The results were impressive. "These patients came back with positive responses, and they liked the drops. I decided to bring the Natural Ophthalmics products in because they are all natural—unlike anything else on the market—and mild, with no preservatives." Dr. Mozayani says that she finds it most impressive when patients are willing to pay out of pocket for the services because they've heard from their friends that Dr. Mozayani can find them a solution.