In early 2019, women optometrists accounted for 44 percent of all practicing ODs, the largest percentage yet. In 2018, women accounted for 43 percent of all practicing ODs.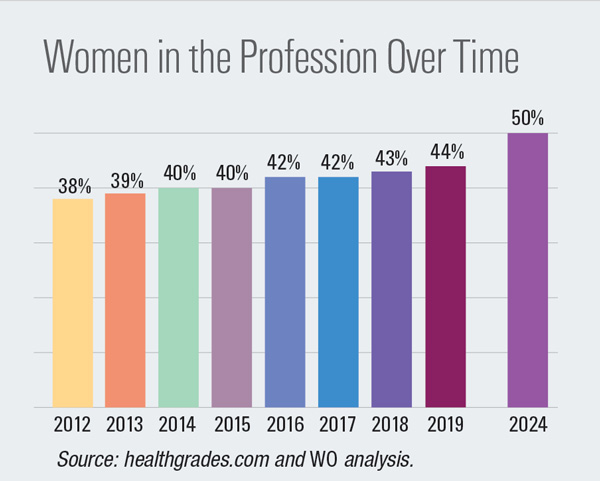 Overall, the data shows a 2.5 percent increase in the total number of ODs, from 50,657 in 2018 to 51,902 in 2019, slightly lower than the 3 percent increase in total number of ODs the year before. The percentage increase among women ODs was 4 percent, rising from 21,972 in 2018 to 22,876 in 2019. The number of men in practice rose 1.2 percent between 2018 and 2019.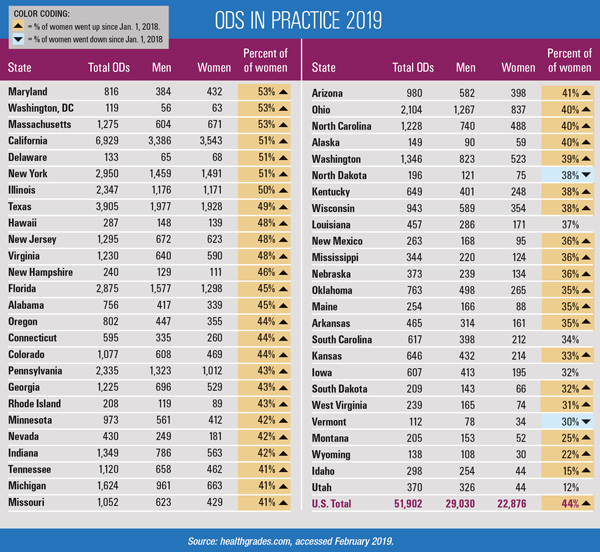 Women In Optometry uses healthgrades.com for its annual comparison. Despite some flaws, such as double-counts for ODs who practice in more than one state or even in more than one practice location, the numbers do provide a consistent data set for comparison each year. Those same challenges with counting practitioners who hold multiple licenses also exist within state licensing boards.