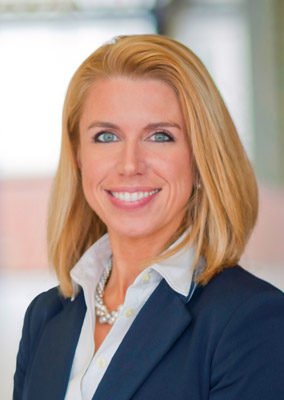 When it comes to optometry and dry eye, "the world is our oyster," says Whitney Hauser, OD, of the TearWell Advanced Dry Eye Treatment Center at Southern College of Optometry. "It's a new frontier, with increasing recognition of the role of ocular surface disease and inflammation. Plus, there's a rare alignment of the stars as new research coincides with major advances in
public awareness. It's not common to see such an increase in awareness in both arenas—among doctors and among patients."
Usually, it's one or the other. "Patients hunger for a solution to the problem, but the medical profession doesn't really have one. Or the doctor gets excited about new developments, but it doesn't resonate with patients. With dry eye, no one needs to persuade anyone else. It's almost unheard of across medicine to have this kind of convergence," she says.
Eyelove campaign resonates
Public awareness shot up with the Eyelove campaign featuring Jennifer Aniston. "Shire gets all the credit for that because the company made dry eye so accessible through her," Dr. Hauser says. As a result, more men and younger people are being diagnosed as they report their symptoms to their eye doctors. "I'm not sure if the prevalence is increasing or if we just weren't looking at those populations," she says.
The introduction of Xiidra® (lifitegrast ophthalmic solution) 5% has also provided eye care professionals with another tool in their patient care options. "Up until recently, dry eye was a nuisance condition for doctors but a quality-of-life issue for patients. Doctors almost didn't want to ask because the options for treatment were so limited. This introduction gives both sides some hope," Dr. Hauser says.
That means that the conversations between patients and their doctors might become more honest. "If patients have a fear that their eye doctor tells them they can no longer wear contact lenses because of their dry eye, they may not volunteer the symptoms. So having more options means increased dialogue."
Don't waste the chance
Now it's up to optometrists to make sure they don't squander this unusual opportunity of patient awareness. "If all you're saying is, 'Here are some artificial tears,' you're not helping patients to the level they want. The rising tide of awareness can float all boats," she says.
Walk before running
Dr. Hauser, who consults on this topic through her company dryeyecoach.com, says that dry eye is a practice area that doctors can ease into. "You don't have to have every bell and whistle in the office to be able to help patients," she says. In fact, unless you plan to be singularly dedicated to a dry eye practice, she suggests moving slowly. "There's a parallel here to exercise. If you decide you need to get a little more active, you don't buy a top-of-the-line treadmill. You should take a walk." The most common questions she hears are focused on implementation. "I suggest that before you buy anything, make sure that your commitment is where you need it to be. You can't just call yourself an expert. You have to be willing to go to the classes, take the CE and read the journals. Spend a month or two building up a foundation and getting everything lined up." Otherwise, doctors might invest in equipment but because they haven't figured out how to implement dry eye into the practice, they'll sour on the investment or even their willingness to provide the services.
That would be a mistake—not only for the cash outlay on the front end but also because it leaves the space open for others. Dr. Hauser recently attended an ophthalmology seminar where one of the hot topics was—not surprisingly—dry eye. "It's fair game for everyone. Dry eye is in the wheelhouse of optometry, but it's not exclusive to us."