In this 30th wave of research that Jobson Research has been conducting since the start of the COVID-19 pandemic, inflation and staffing issues seem to be concerns. Earlier this year, Jobson pivoted to a quarterly report, ECP Pulse, that focuses on a range of issues influencing eye care professionals. This Q3 ECP Pulse report ran in September 2022. 
A majority of respondents to the survey, 56 percent, said that they are having trouble fully staffing their locations. That number is up slightly since the same question was asked in June 2022.
Three-quarters of respondents said that they have raised their prices in 2022; most commonly in the prices of lenses and frames. Fewer than half said that they've raised their exam fees.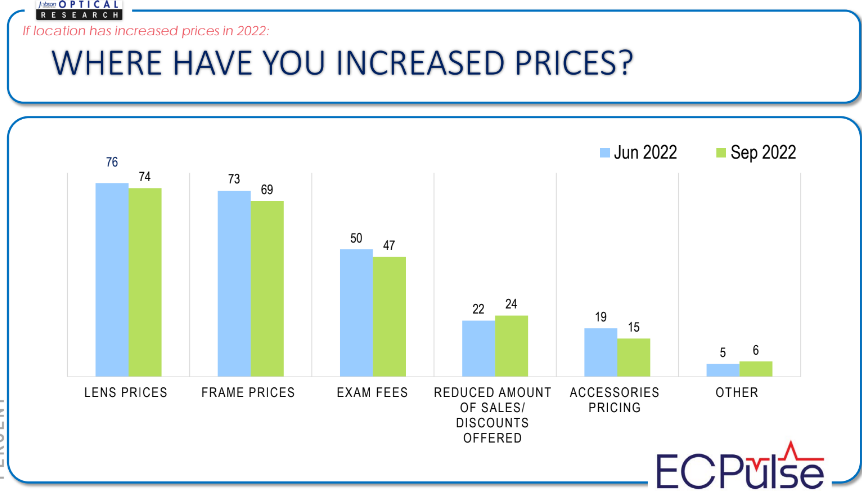 Interestingly, 43 percent said that they have cut costs, most commonly by reducing their product inventory, buying fewer new products or investing in marketing and patient giveaways. 
This survey showed a slight increase in the percentage of practices that are charging a late fee for no-shows or late cancellations. In June, 15 percent of respondents charged these fees, and in September, 20 percent said they did. 
For most locations, nearly half (49 percent) of the practice revenue comes from providing comprehensive, routine exams and related sales. Another 28 percent is attributed to medical carrier reimbursements or copays of medical services. The remaining 23 percent comes from services not covered by managed vision or medical insurance.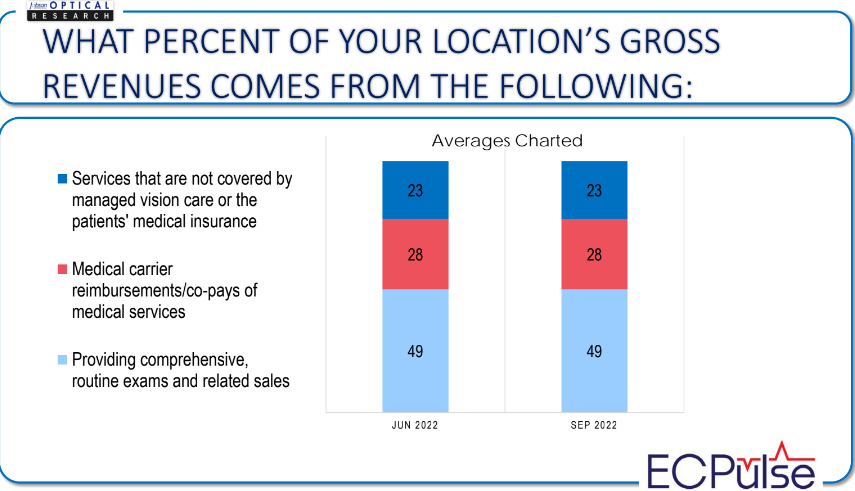 PATIENT NEEDS CHANGED
Since the pandemic, respondents have noticed an increase in patient needs in certain areas. The biggest new demand is for computer/blue light glasses; 78 percent of respondents saw an increase here. Another 66 percent have seen an increase in dry eye testing and treatment, and 64 percent have seen higher interest in anti-reflective lens coatings.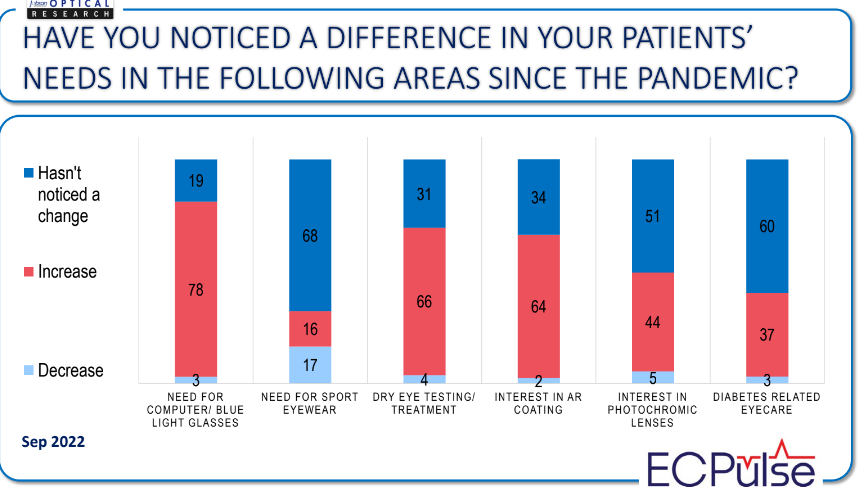 Against key financial measures, practices on average report that they are nearly equal to the same period in 2019 and slightly up from the same period in 2021.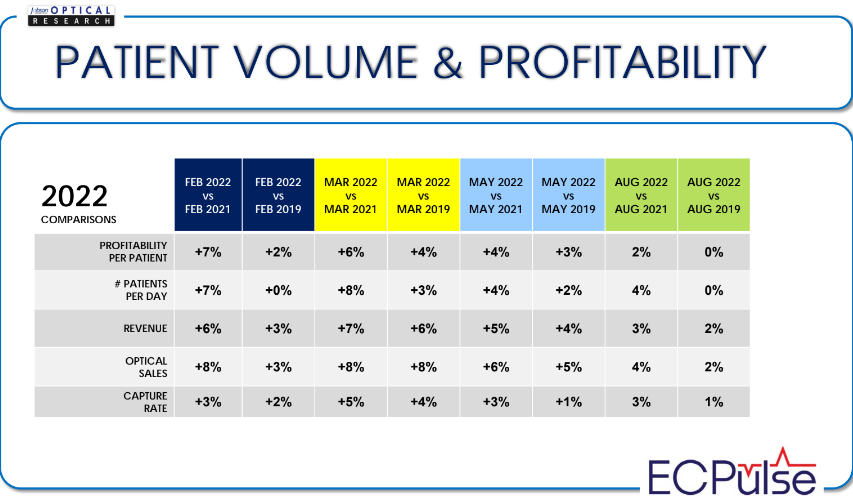 Read the full report here.