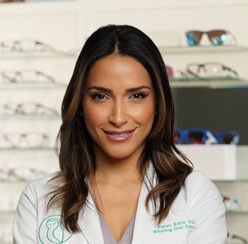 Faten Edris, OD, says that as a Persian immigrant, she's always had to manage her family's household while attending school. As one of the eldest in her class and one of the few married students, she had to manage two households: her parents and her new life as a wife. This, she says, taught her a valuable lesson about life and business. "It's all just time management."
Following her 2016 graduation from Nova Southeastern University College of Optometry, Dr. Edris completed a highly competitive and prestigious residency at Bascom Palmer, which is recognized as a top eye institute in the country. It was there where she learned the importance of time efficiency while giving quality eye care. Upon competition, she became a director of eye care for a medical group, now a part of Humana, and spent the next year building two eye care offices within their facilities, from inception to operation. In the course of this role, Dr. Edris says that she found a passion for the management and administrative side of optometry.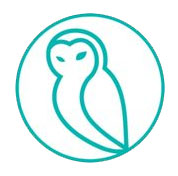 In 2019, Dr. Edris was introduced to the opportunities with a corporate lease by her friend and now partner, Shannon Joseph, OD. Since then, Dr. Edris has grown Blinking Owl Eyecare™ to six independent offices.  Her patient base focuses on a generation who want to feel connected to a brand. "Nowadays, patients are picking doctors based on who they are as individuals, they want to be connected to their doctors on a personal and ideological level," Dr. Edris says. Branding and marketing has been the forefront of her success story and it is the backbone of Blinking Owl Eyecare.
While Dr. Edris still maintains some clinical care, her weekly schedule is mostly management, meetings, implementations and playing the role of chief executive while handling operations, finances and marketing. As the face of the company, she is responsible for maintaining the large network of ophthalmologists her firm co-manages with, via daily meetings, dinners and plans for continuing education.
When asked if she sees more expansion in her future, Dr. Edris says, "Expansion is always part of our business, for now we're focusing on perfecting the infrastructure and fundamentals in the current phase."  With six offices spanning from Broward County to Dade County in Florida, Dr. Edris's mission has always been about providing quality, rather than quantity. In her words, "It's not necessarily about the quantity of offices, more so than quality and how do we use our current influence to change the face of corporate optometry locally as well as nationally?"
Dr. Edris has shared some tips with WO for building a strong, reliable team. These concepts help encourage staff retention and growth in business.
Empower a business mindset. Dr. Edris strives to empower each of her managing associate ODs to learn the administrative side in addition to their clinical roles since these valuable lessons aren't taught in most optometry schools. If it encourages them to become a business owner eventually, Dr. Edris is happy to have been a stepping stone for her ODs. For her ODs to leave with more business knowledge than they came in with, is her greatest accomplishment.
Be present. While Dr. Edris has a strong team that reports to her but "nothing is like being in the clinics yourself to see with your own eyes," she says.
Always keep lines of communication open. "Communication is huge in every aspect of the office, and I want our doctors and staff to feel involved in the decision-making process," Dr. Edris says. Even if doctors are with her on a part-time basis, she wants to know their opinions on their protocols, clinic improvements and how their daily schedule is working for them. "We look at instilling those changes if it's within our power."
Build a team camaraderie outside of the office. The doctors connect outside of the office through regular happy hours and dinners hosted by vendors and industry companies. "It gives the doctors a sense of belonging and unity," and Dr. Edris says it results in a high retention of doctors who appreciate the quality of those relationships. "We are a tight-knit, proud group who all believe in the mission and quality."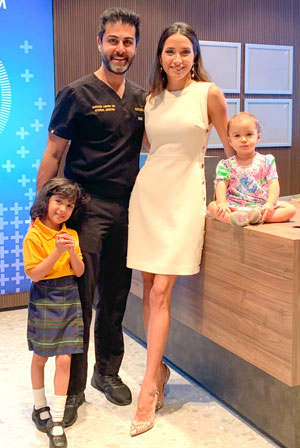 Encourage a new mindset. In the last five years, Dr. Edris saw a great potential for the future of optometry and how new graduates view corporate-affiliated opportunities.  She hopes to change students' thoughts about independent optometry offices within the corporate world. She regularly meets with students and residents on the opportunities that exist within this model of optometry and she's not scared to talk about the good, the bad and the ugly.
Dr. Edris lives in Miami with her husband and two children.  As a mom, wife and CEO, she encourages women ODs to go for their goals, no matter the struggle.  "You can make the time and prioritize, and you don't have to give up one dream for another. As a woman, in this day and age, we no longer have to choose between family and work. With dedication, hard work, and a few sacrifices, anything is possible, you just have to decide which sacrifices are worth the gain."