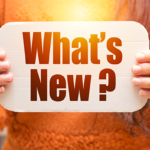 SACRAMENTO—In a move to address the state's shortage of health care providers available to administer COVID-19 vaccines, the California Department of Consumer Affairs yesterday approved a public health emergency waiver that will allow doctors of optometry to administer COVID-19 vaccines to persons 16 years of age or older.
Governor Newsom has created a massive outreach effort to meet the challenge of vaccinating 40 million Californians. The faster and more completely we can vaccinate the population, the less chance of more deadly virus mutations. Optometrists can immediately help with surge capacity at mass vaccination sites once more vaccine is available. In the long run, routine optometry visits will be a new opportunity to talk about the benefits of vaccination and ultimately vaccinate more of California's population.
"Optometrists are located in almost every county in California. Often, there is no wait time for an appointment. When there is enough vaccine, patients can be asked to get a vaccine at every office visit," said COA President Jason Tu, OD. "Optometrists are particularly helpful in filling the vaccine gap since we care for patients that do not annually see a physician."
Many optometrists are already trained to administer vaccines, as a 2018 law allows certified optometrists to administer some immunizations. Optometrists providing vaccines must undergo the same 20-hour course required for pharmacists and must be certified in basic life support. They also must complete the COVID-19 training program developed by the California Department of Public Health. All optometrists are equipped to respond to allergic reactions and are legally authorized to administer epinephrine. The order also allows certified optometrists to provide diphenhydramine by injection for the treatment of a severe allergic reaction.