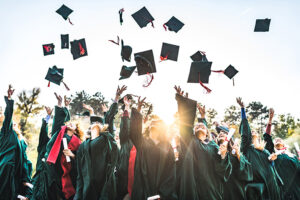 Congratulations to all optometry students who graduated with the class of 2023! Each year, Women In Optometry recognizes the top graduates at the schools and colleges of optometry in North America.
This year, WO also honors the most ties for top graduate that WO has ever featured, with New England College of Optometry holding the top spot with a five-way tie.
Ferris State University, Michigan College of Optometry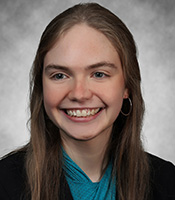 Aleesha Anderson, OD, of Austin, Minnesota, will join a private practice in her hometown, and she looks forward to engaging with this community in a new way.
Illinois College of Optometry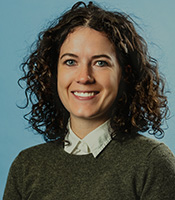 Chloe Bainbridge, OD, of Lancaster, Wisconsin, will practice at Southwest Health in Platteville, Wisconsin.
Indiana University School of Optometry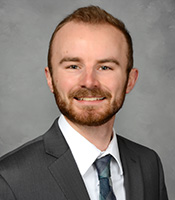 Jeremy Caylor, OD, of Tipton, Indiana, will complete a residency focused on ocular disease management at Bennett & Bloom Eye Centers in Louisville, Kentucky.
Inter American University of Puerto Rico School of Optometry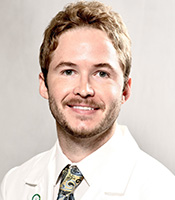 Cooper C. Free, OD, of Sharon, Oklahoma, will join the team at Weatherford Eyecare Center and Woodward Vision Care, two esteemed private practices based in western Oklahoma.
30 WOMEN AND 8 MEN HONORED
Midwestern University, Arizona College of Optometry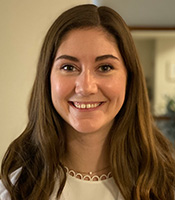 Lexa Van Volkenburg, OD, of Roseburg, Oregon, is joining Umpqua Valley Eye Associates, an ophthalmology group in her hometown. She says that she looks forward to serving the community that helped raise her.
Midwestern University, Chicago College of Optometry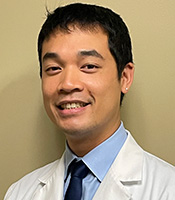 Michael Quan Anh Tran, OD, of  San Diego, California, is pursuing a residency in ocular disease at the Baltimore VA.
New England College of Optometry
The class of 2023 had a five-way tie for top graduate.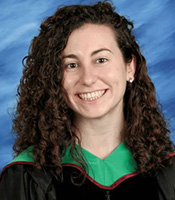 Ashley Darton, OD, of the Kingston, Ontario, area, will work at Washington Pacific Eye Associates, an OD/MD practice outside of Seattle, Washington, starting later this summer.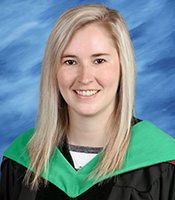 Arianna Kosakowski, OD, of Ashburnham, Massachusetts, has accepted a position at The Eye Center, an OD/MD practice in Athol, Massachusetts.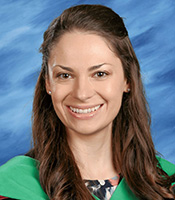 Kamila Osypiuk, OD, who was born in Poland and grew up in Ontario, Canada, and Franklin, Massachusetts, will complete an ocular disease residency at VA Boston Healthcare System, Brockton campus.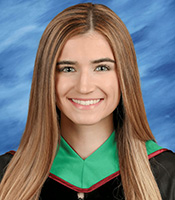 Amaria Sharon, OD, of Tolland, Connecticut, has accepted a residency position at the VA in Newington, Connecticut, where she will be focusing on ocular disease.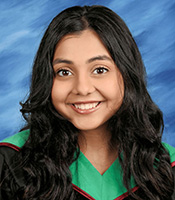 Shaily Sheth, OD, of Baltimore, Maryland, will start an ocular disease residency at the Salisbury Veteran Affairs Hospital in North Carolina in July.
Northeastern State University Oklahoma College of Optometry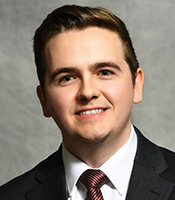 Kevin Matthew Struble, OD, of Bixby, Oklahoma, will practice optometry in the U.S. Army to fulfill his active duty obligation as part of the Health Profession Scholarship Program.
Nova Southeastern University College of Optometry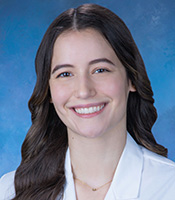 Alice Laflamme, OD, of Saint-Georges, Quebec, will practice at an OD/MD private practice in Rockville, Maryland.
Ohio State University (OSU) College of Optometry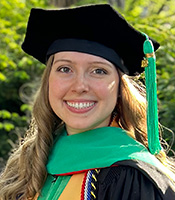 Madison Roth, OD, of Pittsburgh, Pennsylvania, will complete a two-year cornea and contact lens advanced practice fellowship at OSU to further specialize clinically, teach as an attending doctor and complete a Master's degree.
Pacific University College of Optometry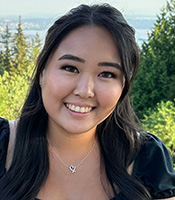 Kalli Marie Hirasa, OD, of Mililani, Hawaii, will return home to Oahu to begin practicing at Honolulu Eye Clinic which is currently a three doctor multi-specialty private practice with a pediatric/adult strabismus OMD, cornea/cataract OMD, and an OD who specializes in contact lenses. She will be joining as a pediatric optometrist and the director of vision therapy.
Salus University Pennsylvania College of Optometry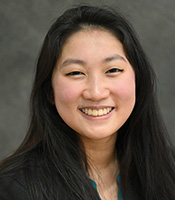 [Scholars Program] April Mishley, OD, of Stow, Massachusetts, will work at the Providence office of the Rhode Island Eye Institute, an OD/MD practice.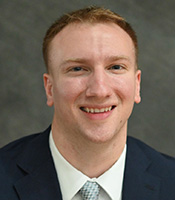 [Traditional Program] Zach Sloan, OD, of DuBois, Pennsylvania, will work for O'Bryon Eye Associates in DuBois, Pennsylvania.
NATIONWIDE, 70% OF OPTOMETRY STUDENTS ARE WOMEN
Southern California College of Optometry at Marshall B. Ketchum University
There is a two-way tie for top graduate.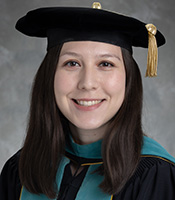 Ashley Grist, OD, of Temple City, California, will work at a private practice in Orange County. She also recently got married and will soon be known as Ashley Gauderman.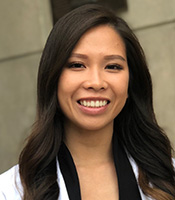 Oanh Duong, OD, of Santa Ana, California, will complete a residency in primary eye care/ocular disease at the VA Sepulveda Ambulatory Care Center in North Hills, California.
Southern College of Optometry
There is a four-way tie for top graduate.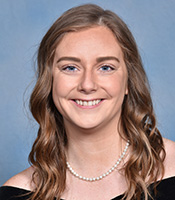 Laurel Heskett, OD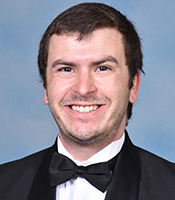 Seth Jones, OD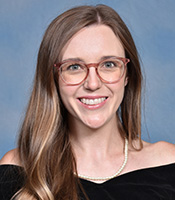 Molly McNally, OD, will practice at Infinity Eye Care in Fairlawn, Virginia.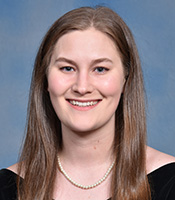 Caroline Sutton, OD, will join a private practice in Newport, Vermont, this summer.
State University of New York College of Optometry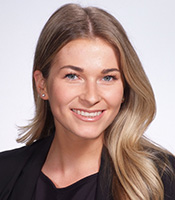 Diana Geraghty, OD, of Putnam Valley, New York, will complete a residency program in primary care optometry/ocular disease at the Hudson Valley VA.
University of Alabama at Birmingham School of Optometry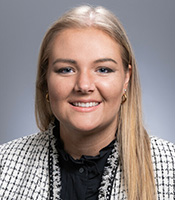 Heidi Hernandez, OD, of Trussville Alabama, has earned a highly competitive residency at The Eye Institute of Salus University. The two-year neuro-ophthalmic disease residency accepts only one resident annually and is the only one of its kind in the nation. It is the first time a UAB optometry student has been chosen for this program.
University of California, Berkeley, School of Optometry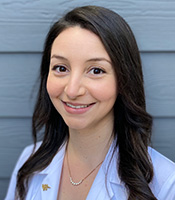 Sara Abboud, OD, of Mead Valley, California, will complete her PhD within the Vision Science Graduate Program at UC Berkeley. She hopes to continue exploring effective targets against contact lens-related corneal infections, remain an active member within academia and organized optometry and provide comprehensive eye care to the Bay Area.
University of Houston College of Optometry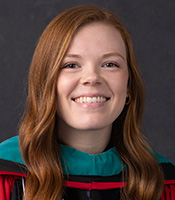 Karsen Tayler Hise, OD, of Knoxville, Illinois, will complete a pediatric residency at the college's University Eye Institute.
1,774 STUDENTS WERE ENROLLED IN U.S. OPTOMETRY SCHOOLS' CLASS OF 2023
University of the Incarnate Word, Rosenberg School of Optometry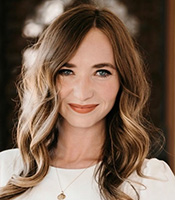 Lillian Blue, OD, of Lubbock, Texas, will join the team at Allen Eye as an associate optometrist in Allen, Texas. Dr. Blue says that she looks forward to providing comprehensive primary care services to individuals of all ages within the community with an emphasis on promoting proper binocular visual function and comfort.
University of Missouri, St. Louis, College of Optometry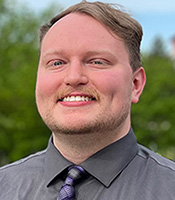 Tyler Thomas Keller, OD, of Quincy, Illinois, will start a residency in ocular disease/perioperative surgical care at the Moyes Eye Center in Kansas City, Missouri.
University of Montreal School of Optometry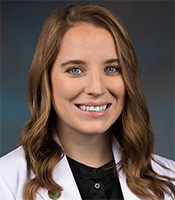 Odile Bérubé, OD, of Palmarolle, Québec, plans to return to the region where she grew up to help the population, especially since there is a lack of health professionals. She would like to own her own clinic and, eventually, to work in low vision.
University of Pikeville, Kentucky College of Optometry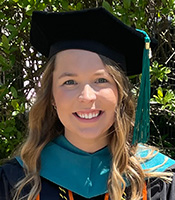 Aggie Rose Bruemmer, OD, of Jefferson City, Missouri, has accepted a position at Heffington's in Springfield, Missouri, which is the practice where she worked during her undergraduate studies. She says that she's eager to get to see her own patients surrounded by other experienced optometrists, and she's dedicated to pushing the field of optometry forward.
University of Waterloo School of Optometry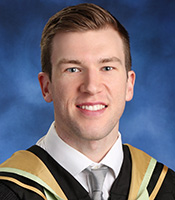 Eric Roberts, OD, of Abbotsford, British Columbia, will practice at Discover Eyecare, a private practice with locations in Abbotsford and Chilliwack. He says that he's excited to return home to provide comprehensive eye care for the community that has provided so much for him and that has supported him throughout his journey so far.
Western University of Health Sciences' College of Optometry
Crystal Sin, OD, of Pomona, California, will hone her skills and advance in vision therapy.
Note: At the time of publication, the top graduate from MCPHS University School of Optometry was not available.
WO features the top grads each year. Revisit the class of 2022. Where are you now?
Want to learn more about becoming an optometrist?