Project C.U.R.E. celebrated International Women's Day with an event held on Wednesday, March 10. The event honors extraordinary women leading change in health care and shares stories of the work of Project C.U.R.E. to combat COVID-19 domestically and abroad. The celebration is hosted by Denver 7 broadcast news anchor, Anne Trujillo, alongside Project C.U.R.E. CEO, Douglas Jackson, PhD, JD, with keynote speaker, Cindy McCain.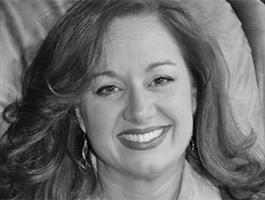 As a supporter of Project C.U.R.E., Jobson Optical Group was given the opportunity to honor a female optical practitioner. Women In Optometry nominated Dorothy Hitchmoth, OD, FAAO, of New London, New Hampshire.  "I'm honored to receive this award on behalf of the many doctors of optometry nationwide who are providing essential care every day during the COVID-19 pandemic…Doctors of optometry have worked throughout the pandemic to keep their practices open, be accessible to patients and the greater health care system- which is so very important because were embedded in communities across the nation. There's an optometrist within 15 minutes of nearly every Medicare recipient," she says, noting that her goals throughout the pandemic have been to help keep patients with ocular issues out of emergency rooms and urgent care centers and to disseminate accurate and timely information. She says that she wants patients throughout the country to know that "your local eye doctor cares about you and is a trusted source of information. After all, we care about the most precious sense: sight."
See her acceptance speech below.
Since 1987, Project C.U.R.E. has been empowering women with each delivery of medical supplies and equipment to hospitals and clinics throughout the under-resourced world. Your donation will allow heroes all over the world to continue to save lives in their communities.
Donations for Project C.U.R.E. can be made be made here.
Congratulations, once again, to Dr. Hitchmoth!