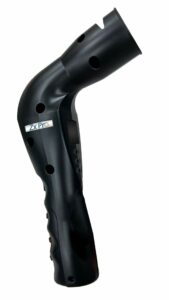 EyePromise announces the latest addition to its its comprehensive nutritional system with a portable device to measure macular pigment optical density (MPOD). The new Zx Pro™ is the latest in biomarker technology and allows eye care professionals to measure MPOD in a larger patient base. This portable, intuitive device is equipped with an audio tutorial, making the need for staff-run exams discretionary and ensuring each test is completed accurately.
Using clinically proven technology called heterochromatic flicker photometry, the Zx Pro's two-minute ocular test provides a score that directly correlates to the amount of dietary zeaxanthin and lutein in the eyes. This gives doctors a quantified measure to associate with patients' level of risk. Low macular pigment optical density (MPOD) scores are a risk factor for several eye and overall health concerns, including blue light damage, poor contrast, difficulty seeing at night, light sensitivity, cognitive concerns, and of course, age-related eye health issues.
MPOD AS BIOMARKER
Pinakin Davey, PhD, OD, FAAO, one of the clinical experts behind the research that developed the Zx Pro, explained, "The idea for the Zx Pro grew from an understanding that MPOD is an invaluable biomarker combined with a need for a device that's portable, creating flexibility for both research and practice. We also wanted to include features such as the audio tutorial to reduce staff requirements and variability of the exam explanation from patient to patient. It's the latest cutting-edge technology to improve early patient identification and intervention. A remarkable achievement for both clinical and practical use."
The Zx Pro joins EyePromise's comprehensive line of clinically proven nutraceuticals and the Auto Refill Program (ARP)  patient compliance program. These are all part of the new Zea Performance System™, the nutritional program that helps deliver vision for life through a turnkey solution for MPOD measurement, nutraceutical prescription, a compliance program and patient and practice support.
For more information, visit eyepromise.com/zea-performance-system.
Read other stories about macular pigment and supplementation here.