According to a new Women In Optometry poll, 56 percent of the respondents said that they are generally happy and nearly 32 percent said that they are happy more often than not. Six percent each said that they're either neutral about whether or not they're happy or they are more often unhappy than not.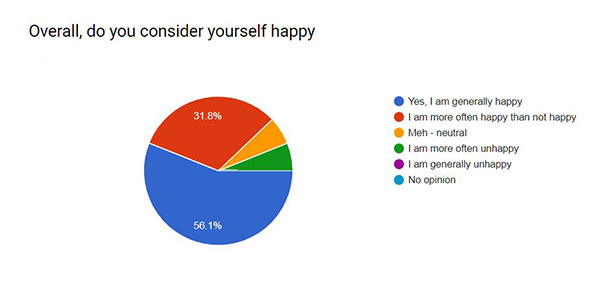 Family and friends are the two factors that bring most respondents the most joy, with non-family community activities and optometry-related work also contributing to happiness. The poll also asked about whether work outside of optometry, volunteer activities and sports/workouts; more respondents said they disliked handling financial matters than anything else.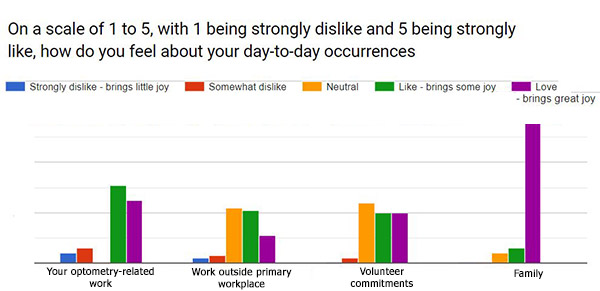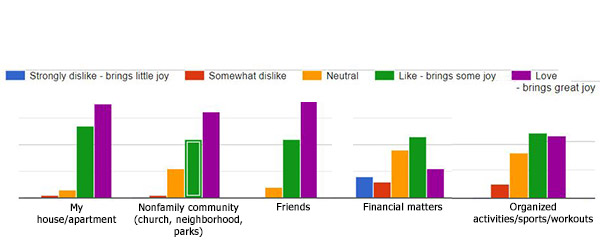 Several respondents wrote in some comments:
"Depression and anxiety are part of my day-to-day life. Work brings me joy when I can help people. I am not a bubbly type and never will be. Happiness isn't always laughter and giggles. Sometimes I feel happy when others might consider that only contentment."
"It's important to create your happiness and not expect it to just come to you by entitlement!"
"Feeling underappreciated by many short-tempered patients who post nasty reviews over things we have no control over, and depressed when considering our professional future with online exams."
Eighty percent of respondents were women ODs; 85 percent of all respondents overall were women.