On June 2, Florida Gov. Ron DeSantis vetoed SB 230, the bill that disallowed Florida optometrists and other non-MD health care professionals from calling themselves physicians.
According to floridapolitics.com, which posted the news shortly after the veto was signed, the governor gave no reason for the veto, that had passed the state House and Senate in early May.
Dave Ramba, lead lobbyist for the Florida Optometric, issued this statement, according to the article. "We thank the Governor that he heard the outcry from the profession that SB 230 would bring optometry and primary eye care backwards when we work hand in hand throughout Florida as doctors and physicians with our partners in ophthalmology to provide exceptional service to Floridians. Optometrists have a doctorate and are defined as physicians under state and federal laws and should be able to advertise themselves as such."
HOW A BILL BECOMES LAW – OR DOESN'T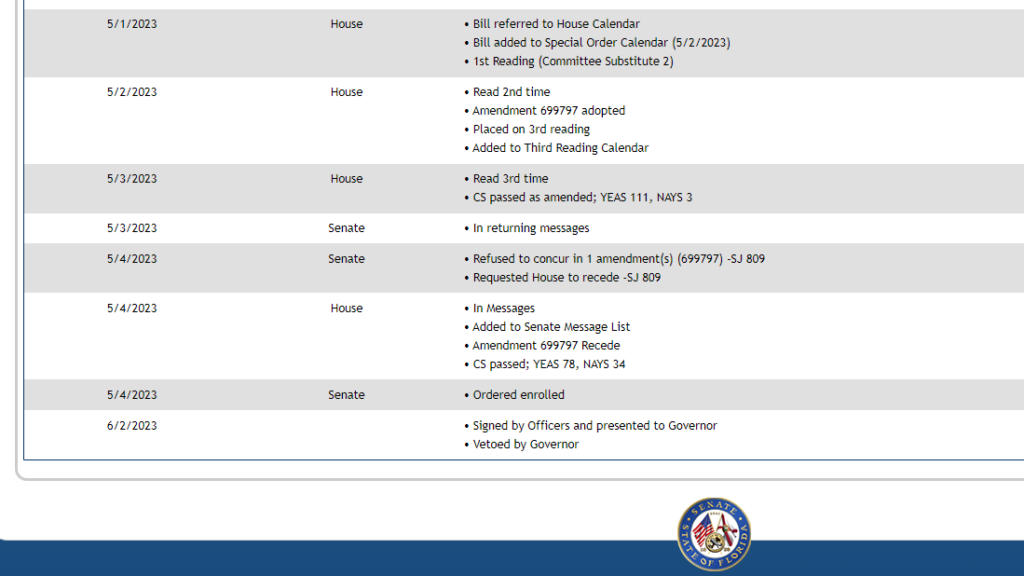 Hear responses from ODs in Florida and nationwide here. 
Read our earlier story here.