World Sight Day is quickly approaching, and there are plenty of ways to get involved!
October 13 will be dedicated to raising awareness and promoting action for those that suffer with vision impairment. Many eye care providers take the day as a chance to celebrate with staff and patients and provide care, including some offering eye exams at no cost to people in need and accepting donations.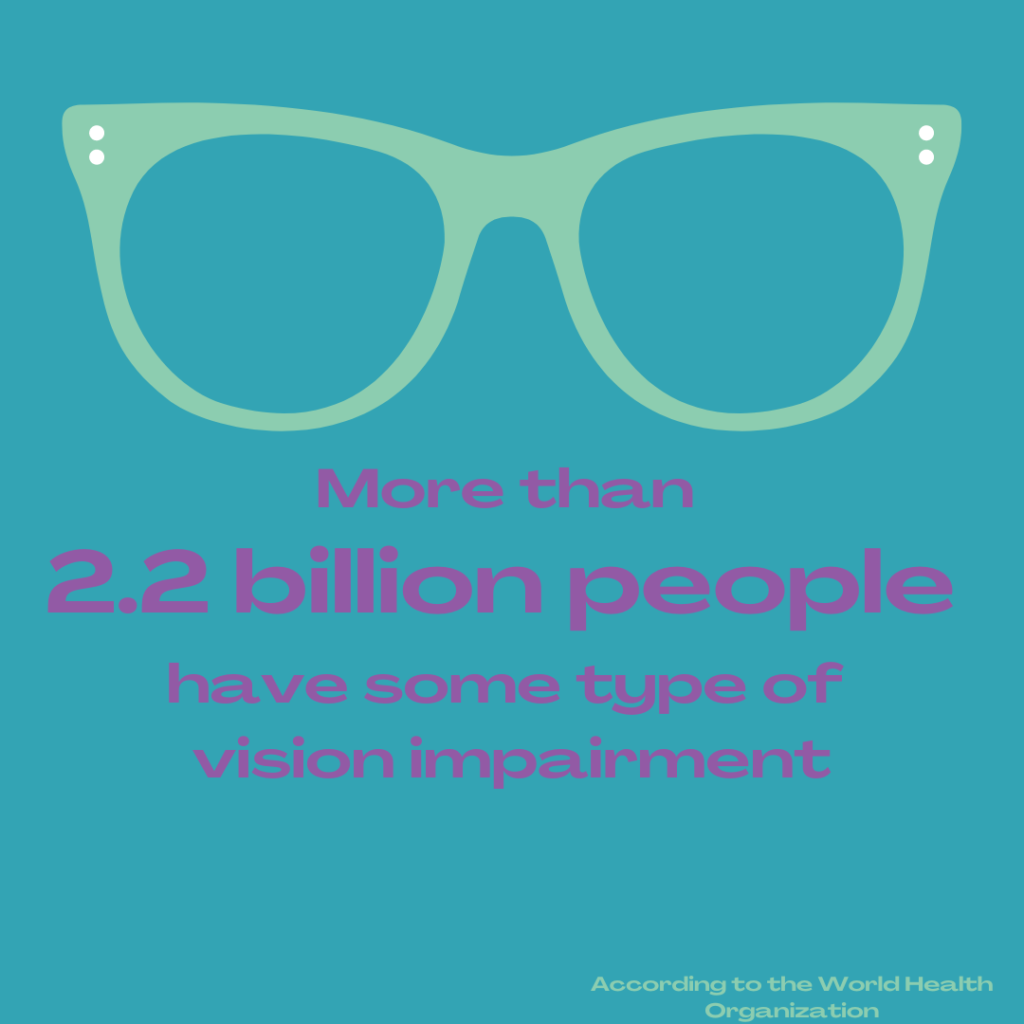 TAKE THE WORLD SIGHT DAY CHALLENGE AND PLEDGE
Registration is open for the Optometry Giving Sight 2022 World Sight Day Challenge! Sign up to be your organization's World Sight Day Challenge Champion by clicking here. Open for all students, companies and optometry professionals!
Donate now, register for fundraising or order t-shirts here.
When you register and pledge $100 or more, you are eligible to receive a free World Sight Day Challenge kit, including a poster, counter card, brochures, stickers, social assets and a how-to guide.
The International Agency for the Prevention of Blindness is holding its annual World Sight Day pledge; individuals can pledge to get their sight tested or pledge to take better care of their eyes; eye care professionals and organizations can pledge all the tests they carry out in the month leading up to World Sight Day.
The campaign is almost at its halfway mark with 2.48 million pledges, with a goal of 5 million pledges by October 13.
Plus, share your dedication and get others involved with the #LoveYourEyes campaign on social media and pledging to prioritize eye health!
IAPB is also holding its annual photo competition:
The IAPB World Sight Day 2022 Photo Competition is an opportunity for amateur and professional photographers to demonstrate their skills and share with the world what they see and what it means to #LoveYourEyes.
Since its inception in 2015, the IAPB World Sight Day Photo Competition has highlighted the importance of eye health, by shining a light on the social and economic impact of vison loss, and to celebrate the tireless efforts of those who work to ensure healthy vision for all.
We are looking for images that capture the range of what it means to have healthy vision. There are five fantastic categories to help guide your submissions.
By entering the World Sight Day Photo Competition, your images become an important part of raising awareness and celebrating why everyone counts and no one should be left behind.
We all have stories to share, and we want to see yours. Submit your photos today.
OTHER WAYS TO GET INVOLVED — IAPB Style
Encourage your organization's CEO or Board Members to get their eyes tested
Start a social challenge, get your eyes checked and pass on an eye exam to a colleague, friend or family member
Encourage the elders in your family to get an eye exam
Encourage parents to get their children's vision tested
Sponsor an eye exam for your employees
OTHER WAYS TO GET INVOLVED — WO STYLE
Focus on your own eye health–whether you wear corrective lenses or not–by scheduling an eye exam. Do the same for staff members.
Featured photo credit: Alona Stanova, Getty Images